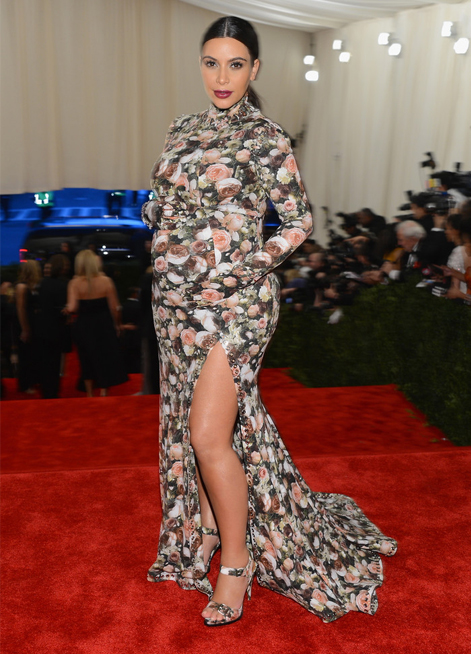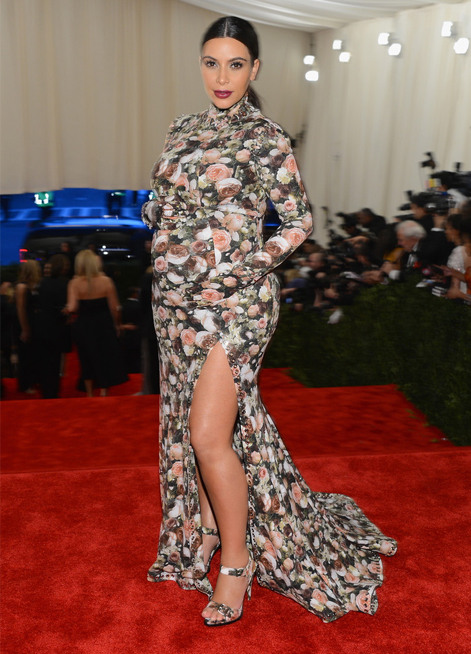 Kim Kardashian may not have been our ultimate best dressed lady at Monday night's Met Gala, but we certainly don't think she deserved all the harsh comments about the dress Riccardo Tisci designed for her.
And despite all the aforementioned negative remarks, the designer is sticking to his guns, and is standing by his decision to dress Kim the way he did…
"I love Kim. Doing maternity was fantastic," he said. "I wanted to have a Kim Kardashian moment, because Kim always supports me.
"I said we should give her our Punk moment with a romantic beautiful flower-printed dress. I have dressed many pregnant women in the past. People can say what they want. To me, pregnancy is the most beautiful thing in the world, and when you celebrate something, you give people flowers.
"I think she looked amazing. She was the most beautiful pregnant woman I dressed in my career."
Aw, what a lovely thing to say, we're welling up! Yes it was a bit different to what we're used to seeing Kim in, but as long as designer and star are happy, that's all you can really ask for, right?