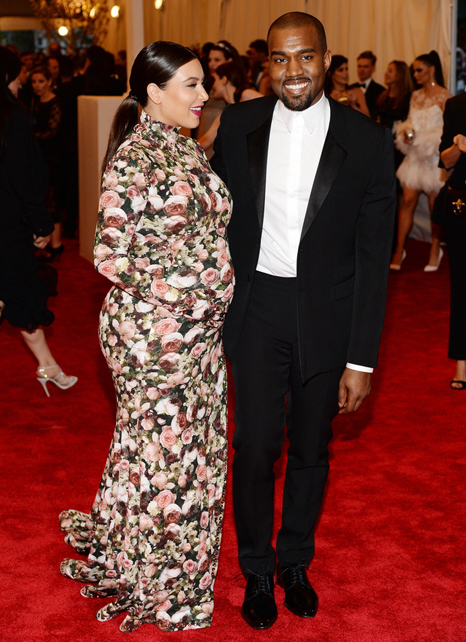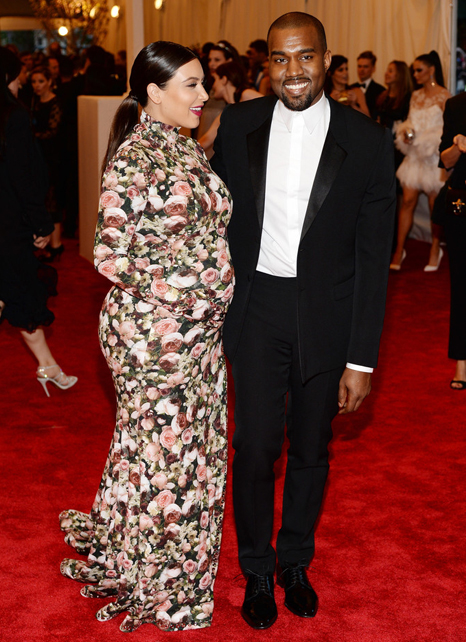 What did you think of Kim Kardashian's Riccardo Tisci designed look at last night's Met Gala?
We were waiting for Kim and boyfriend Kanye West to arrive with baited breath, as we had a feeling her outfit would come under some sort of scrutiny regardless. Although it wasn't as punk as we would have liked, and it wasn't one of our favourites of the night, we didn't think she did too bad.
Even though we think she looked quite comfortable on the red carpet, Kim apparently had a last minute outfit change – which as we learnt from Anne Hathaway a few months ago, is not uncommon. Although it's being reported that she always planned to wear a Riccado Tisci design, it apparently has to be altered quite dramatically in order to fit and flatter her baby bump.
"She had the Givenchy severely altered at the last minute on the orders of her new stylist," a source said. "She's gained a lot of weight in her arms and her stylist has told her she should not show them off. So, her dress now has sleeves when it was sleeveless before.'
The dress also reportedly had a belt structure which she was asked to remove as it made her look "fuller". What do you guys reckon? Did Kim and her styling team do good?