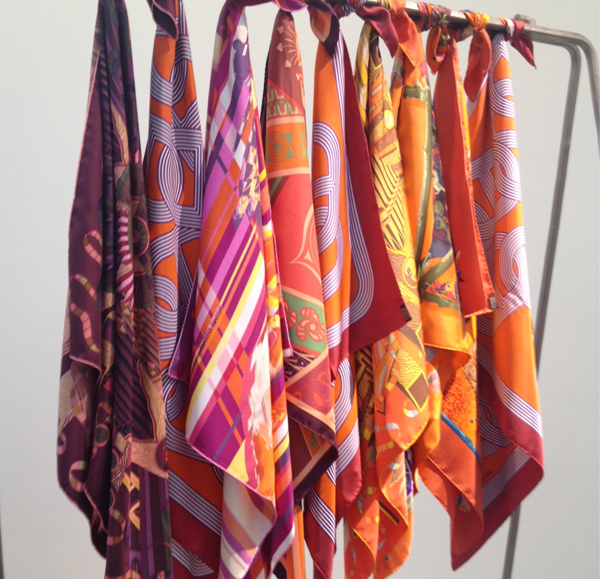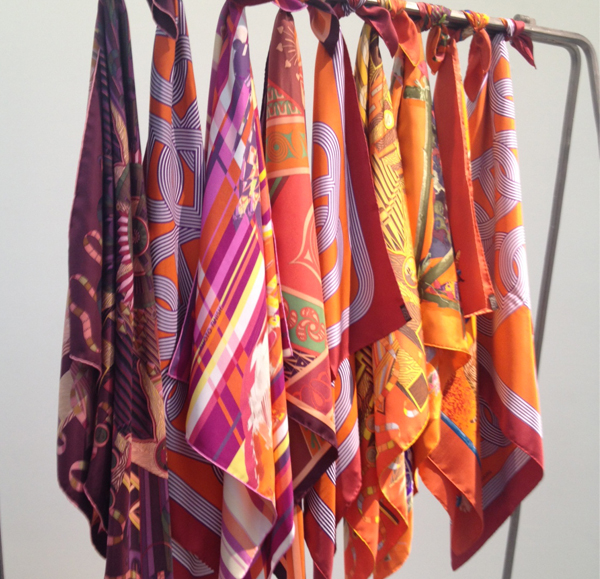 Yesterday morning we headed to the Saatchi Gallery on Chelsea's swanky Kings Road to preview the Hermès Festival des Métiers before it officially opens to the public.
Basically, if you've ever wanted to know how those luxury Hermès pieces we always lust after are made, then this is definitely the exhibit for you. You can wander around two large rooms at the Saatchi Gallery and see first hand how ties, bags, watches, jewellery, and of course, those classic silk scarves are made, as the artisans from the Hermès atelier get to work on their craft right before your very eyes.
Best of all, you can ask them as many questions as your heart desires, as the French creatives (and their very helpful translators) are more than happy to divulge information about their masterpieces.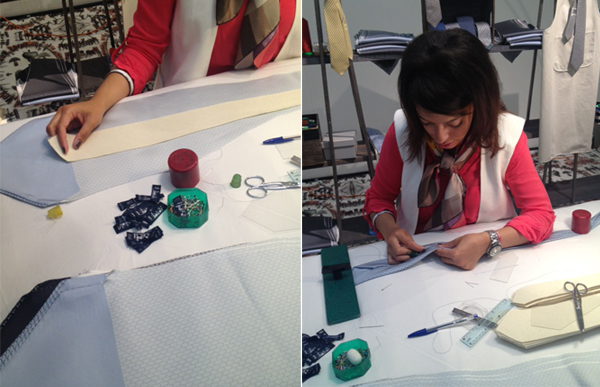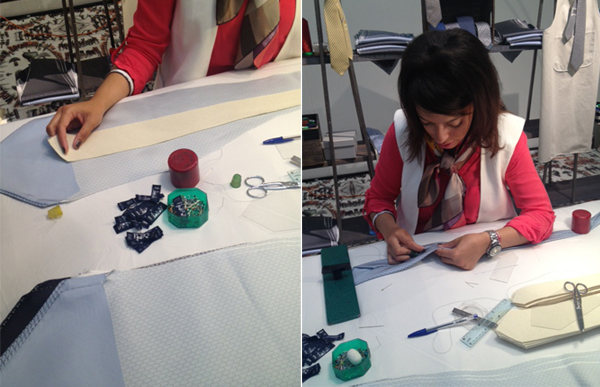 We stood and watched a silk tie be made entirely from scratch – from doubling up the pre-printed fabric and pinning it accurately, to hand-sewing it with the utmost care and precision. One of the best things about Hermès is the fact that everything is made by hand – the lack of machinery brings a real personal touch to each and every garment or accessory meticulously created.
Although we were told that this tie takes approximately 20 minutes to make, we were also told that the Hermès mantra always favours quality over quantity, which is something that comes across from the get go. In other words, there are no numbers or daily targets to meet – each piece is made with the utmost care and precision. We don't think Hermès does it any other way!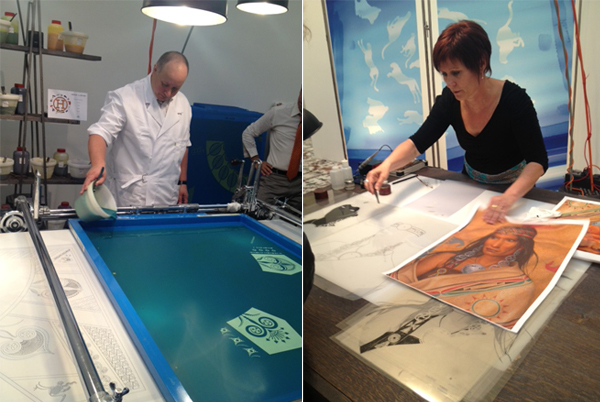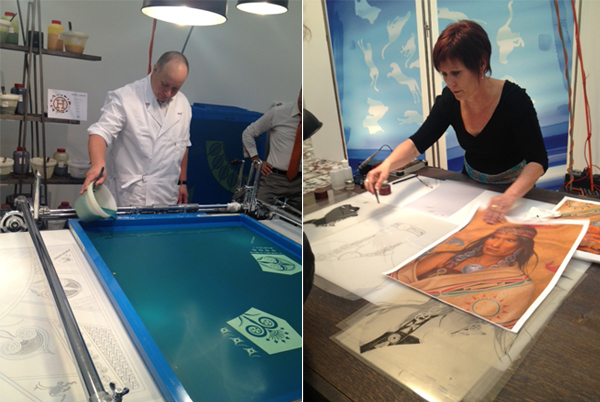 We were also fascinated by the scarf printing process – everything from how the designs make it onto the scarf to each and every colour used is truly mesmerising, and we couldn't recommend the exhibit to you enough!
Don't forget, you can catch the Festival des Métiers at the Saatchi Gallery from today (Wednesday May 22nd) until Monday May 27th from. The exhibit open at 10am, and admission is completely free!