Last Updated on 10th June 2013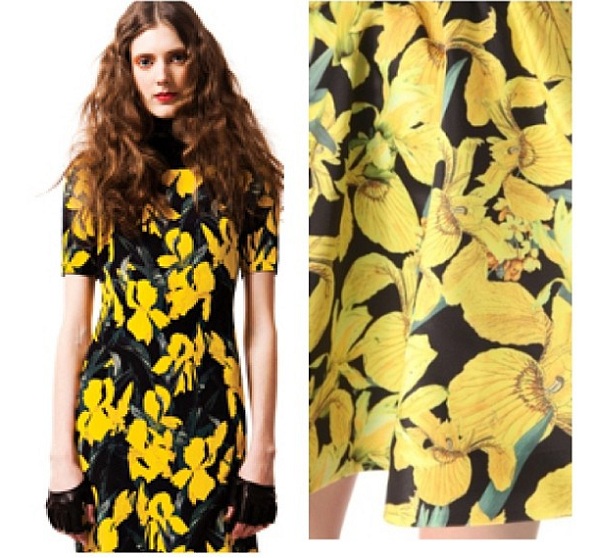 Call it what you like, but the stratospheric heights that social media has reached in the past few years is no easy feat. Playing stress ball, anger management tool and even serving as an agony aunt to some, platforms such as Instagram, Twitter, Facebook and Pinterest offer so much more than just the chance to do a covert re-pin or retweet.
But how does social media serve the fashion industry? Or, better still, how should the fashion industry utilise it to its full effect? OK, this isn't going to become a lecture in the intricacies of a timeline, but are some establishments using social media for the wrong reasons?
We're all too familiar with raucous celebrity rants on these platforms, often witnessed by (virtual) onlookers who add fuel to the (virtual) fire with vitriolic comments from behind a fake avatar, but when we discovered two established fashion brands at loggerheads over a pretty summer print, we felt a little kick in the 'fashion' part of our gut.
Hip fashion brand, Vena Cava recently took to their Instagram account to vent anger over a supposed print rip-off. The not-so-subtle caption next to the posted image, aimed at another hip fashion name, Alice + Oliva, read: "@alice_olivia Please stop being "inspired" by our prints from last season. Get a library card." Ouch. Quite the cut-throat insult you'd expect from somebody at the receiving end of a copyright punch in the face.
But it did make us wonder: is such a direct insult on such a wide-reaching social media platform almost libellous towards Alice + Olivia? Inspiration in fashion is a delicate subject, quickly leaning towards imitation in many cases. You just need to look at the Guess and Gucci, and the Louboutin and YSL fiasco to understand what disastrous results this can have.
Fashionista did a great  job of obtaining a dignified response from Alice + Olivia's Stacey Bendet, who clarified (with photographic evidence) that the print in question was in fact inspired by a vintage screen in her office, and in no way copied, as claimed by Vena Cava. But would a personal email exchanged between the companies have sufficed? Is it fair that, alongside expressing personal preferences and views on social media sites, we indulge in dangerous, reputation tarnishing behaviour such as this?
Although social media sites are closely watched by various authorities in different countries, in the name of preventing cyber crime, we feel activities like this could potentially smash down someone's design career before it has even taken off. Do you agree, or do you think such public naming and shaming (which may not always be fair, or correct) is justified?
Comments below!
[Image: Vena Cava Instagram]