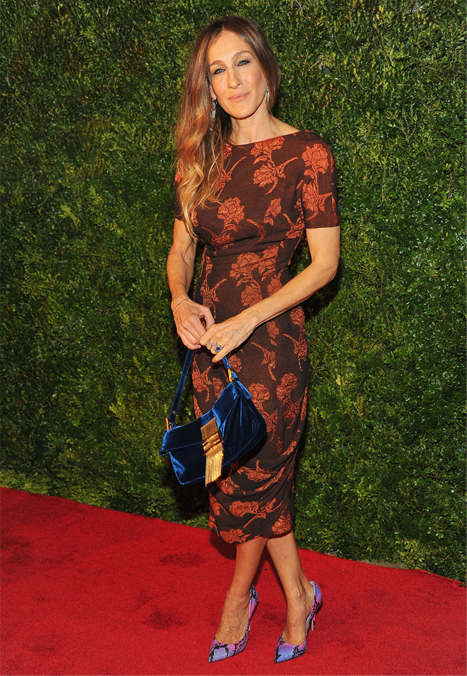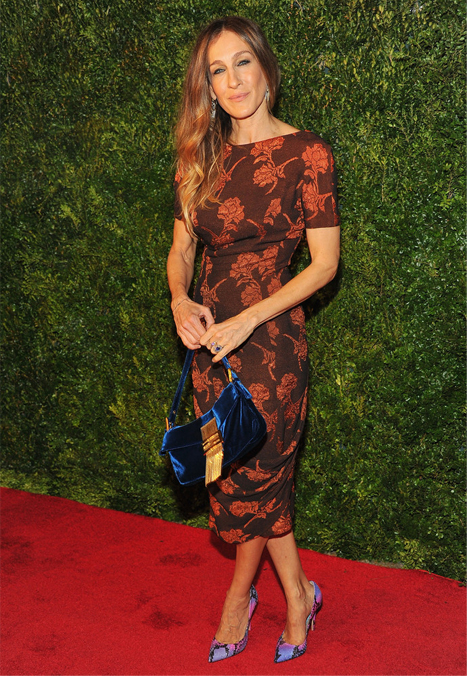 Sarah Jessica Parker will be making alter ego Carrie Bradshaw green with envy, as it's being reported that she will be designing a shoe collection entitled SJP. Short, simple, and to the point! This is ruddy fantastic news, but what took her so long, eh?
SJP will be collaborating with George Malkemus, the CEO of Manolo Blahnik, and the collection will feature flats and heels ranging from £130 to £190, and handbags around the £450 mark. Not too steep – we like it!
"In a silly way, I think it's what people have expected of me most because of Carrie Bradshaw," Sarah said. "We're putting new colours together that people don't typically do, just beautiful combinations that you wish existed in your closet.
"And in terms of bags, thinking about that period of the Seventies into the Eighties, what those women were carrying, taking away the bells and the whistles and hardware and really making it about the bag."
We can't wait to see what she has up her sleeve. The collection will be available exclusively at Nordstrom from next year. Excited?