Last Updated on 12th November 2010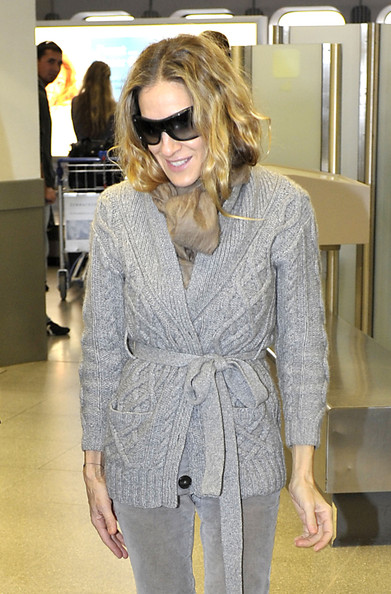 If you'd walked into Halston's offices yesterday, chances are you would have seen Sarah Jessica Parker in tears. The reason? The label's ceo, Bonnie Takhar – of whom SJP is a big fan – was forced out of the company.
Credited for relaunching Halston back into fashion's limelight, Takhar's been with brand since 2007 but 'creative differences' – and haven't we all heard that one before – apparently lead to her dramatic ousting by the board yesterday afternoon.
And SJP, who took on the role of chief creative director at Halston in January, was not best pleased with the decision, breaking into tears in the middle of the office.
"Sarah and Bonnie had a meeting on Friday in Halston's offices to discuss problems with the latest collection," a source told the New York Post. "Sarah has been a strong supporter of Bonnie for a very long time, and has been the sole voice supporting her against the board and shareholders. She has been fighting this for a very long time. She believed in Bonnie. She was emotional and upset because this finally came to a head."
Halston board member Harvey Weinstein, meanwhile, had this to say in a statement yesterday: "Sarah Jessica is a huge supporter of Bonnie's, but it was time to change direction. It was the rest of the board that made the decision. No one was more steadfast to Bonnie than Sarah Jessica."
We wonder who's lined up for her replacement…