Last Updated on 11th June 2013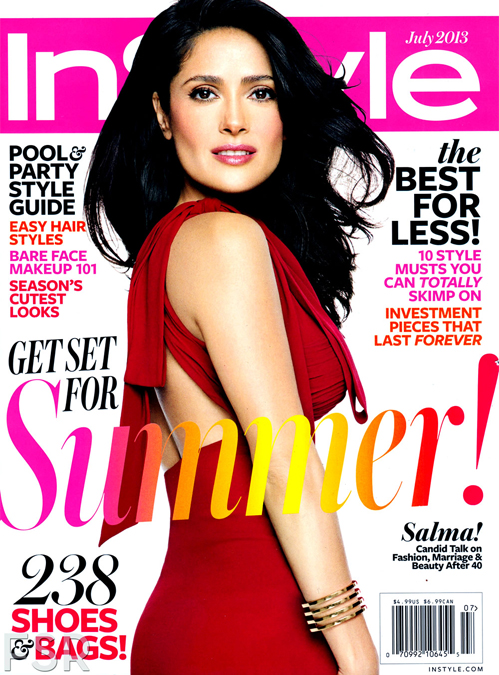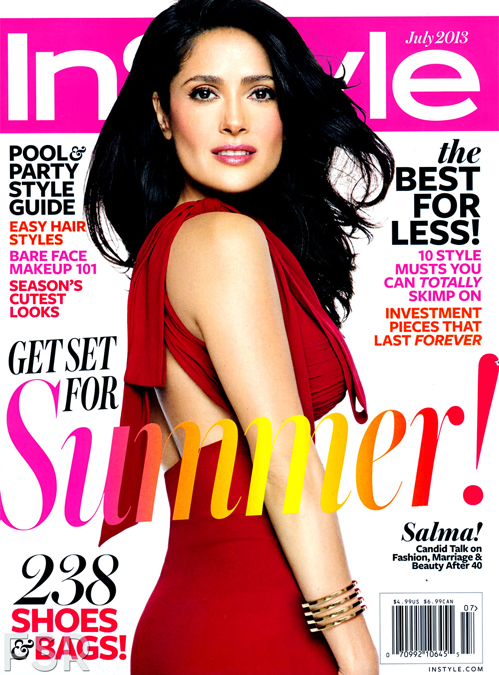 The gorgeous Salma Hayek is fronting InStyle US's (very bright!) July issue, as photographed by Dusan Reljin and styled by Melissa Rubini.
We're not crazy about the cover shot as we reckon it's an unfortunate mix of a bad angle and poor Photoshopping, but luckily the subscriber cover and the editorial pictures inside the mag make up for it.
You may remember that the mag also chose Salma for its July 2012 issue too (we don't blame team InStyle for loving her!) and we without a doubt prefer last year's softer, chicer offering. What a difference a year makes!
Still, we hope the cover image won't stop people from buying the magazine's latest issue though because it looks like it has some juicy stories inside – not to mention Ms Hayek's candid interview! Will you be buying InStyle's July issue?