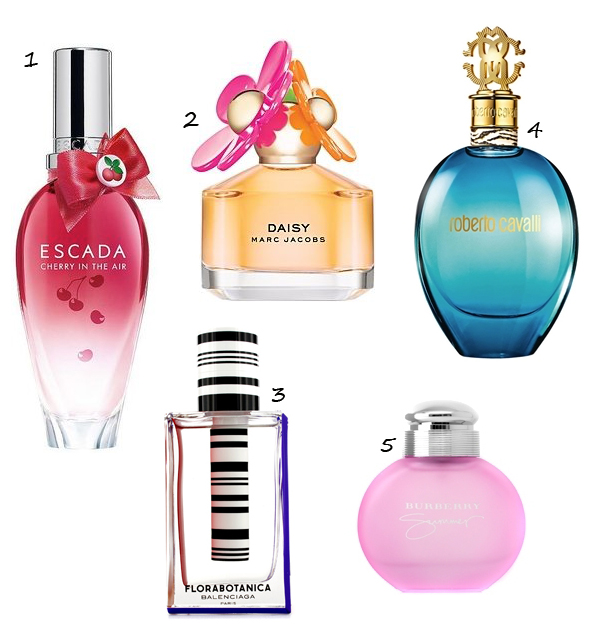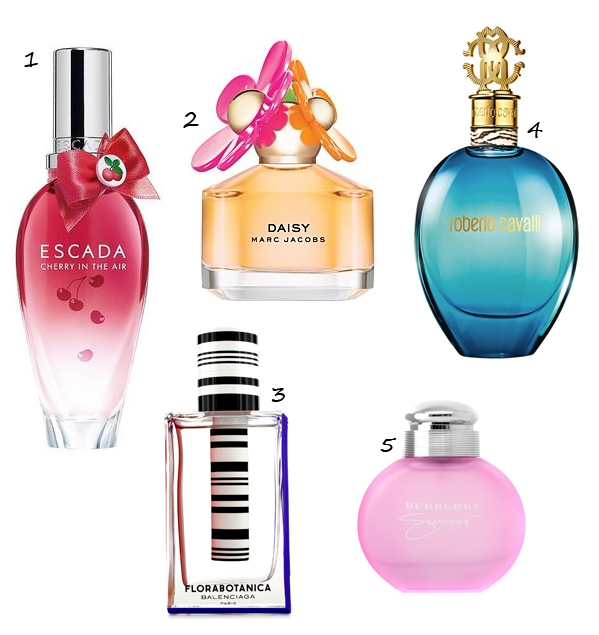 There are so many fragrances on the market these days that we know it's pretty easy to be overwhelmed with choice. Don't snap up any old perfume though just because it has a fancy name or sexy celeb ambassador. And we wouldn't recommend getting your best friend's favourite perfume just because you have the same taste in shoes and handbags.
A perfume is a very personal thing, and believe it or not, can smell different on each and every person. Hence why it's important to take your scent selection seriously. Winter scents are very different to summer ones, which is why you'll see the majority of brands mixing things up for when the sun comes out to play. Often they're lighter and less over-powering, which is exactly what you need in hot temperatures.
Here are five of our favourite sizzling summer scents:
1. Escada Cherry in the Air – Are cherries not one of the instantly recognisable smells of the summer? This scent is a fruity treat inspired by French landscapes. Ooo la la!
2. Marc Jacobs Daisy Sunshine – Sensuous, fruity, and tropical. This scent is sure to leave a lasting impression.
3. Balenciaga Florabotanica – If it's light enough for Kristen Stewart (she who famously said she didn't wear perfume before she posed for this one!) then you know it'll be light enough for the summer season!
4. Roberto Cavalli Acqua – Akin to RC's ready-to-wear, this fragrance commands attention! It's light enough for the summer but bold enough to make a statement.
5. Burberry Summer – You can never go wrong with a truly British fragrance, and Burberry's summer offering is no exception. Just as unique as every other scent from the British brand, with a fresh summery twist!
And as if that's not enough update your fragrance collection with a couple of scents from this great selection of discount perfumes.