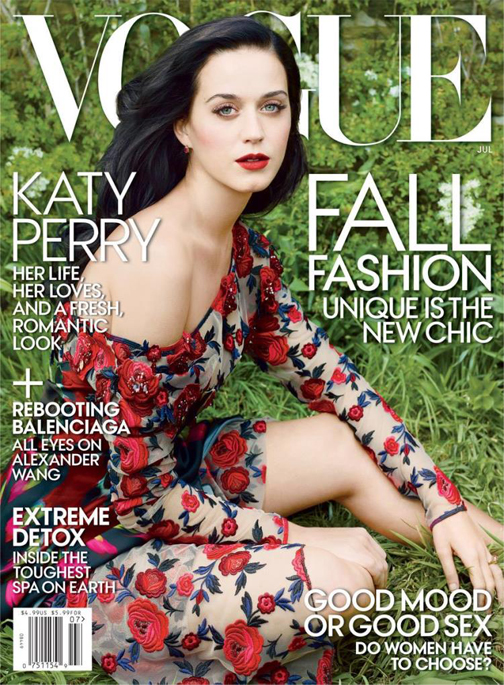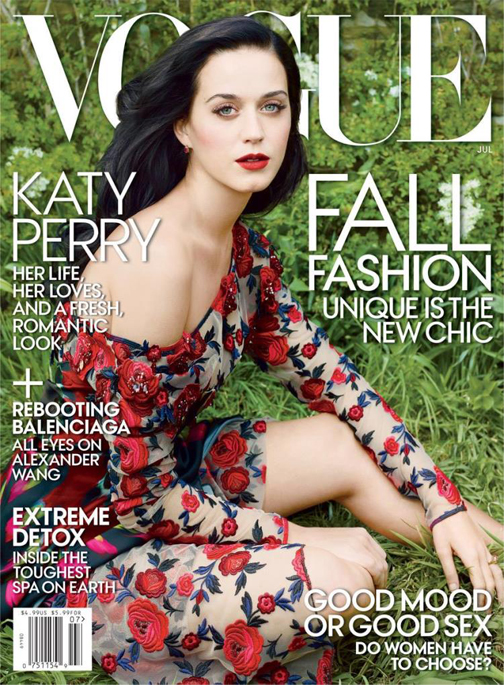 Kate Upton isn't the only woman to get her American Vogue cover debut this year, as Katy Perry has also been given the Anna Wintour seal of approval.
Yep, Katy Perry is indeed fronting American Vogue's July issue, and was photographed by none other than Annie Leibovitz. Katy is embracing her natural beauty on the cover shoot, as she is wearing a lot less make-up than we're used to seeing (save for an essential pop of bright red lippie, obviously), and has swapped her glittery hotpants for a floral, romantic Rodarte dress instead. What a transformation!
"Leaving pop novelty and broken hearts behind her, Katy Perry has grown into her formidable talent," the mag teases on the website. More pictures from Katy's shoot, as well as sneaky snippets from her interview, are due to be released tomorrow so make sure you head to Vogue's website to check them out in all their glory.
What do you think of Katy's American Vogue debut? Is it what you were expecting? Is it a pleasant surprise or were you expecting something more dramatic?