Last Updated on 17th June 2013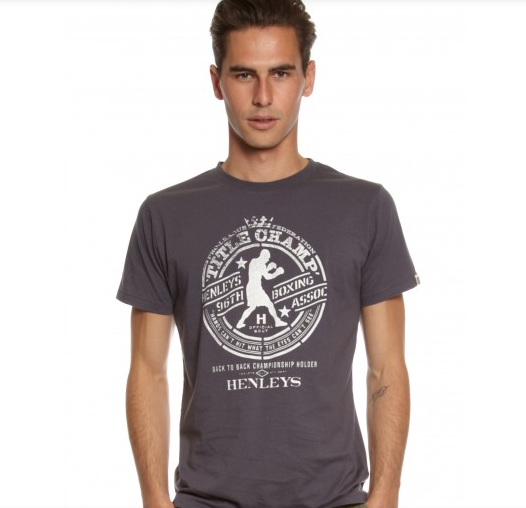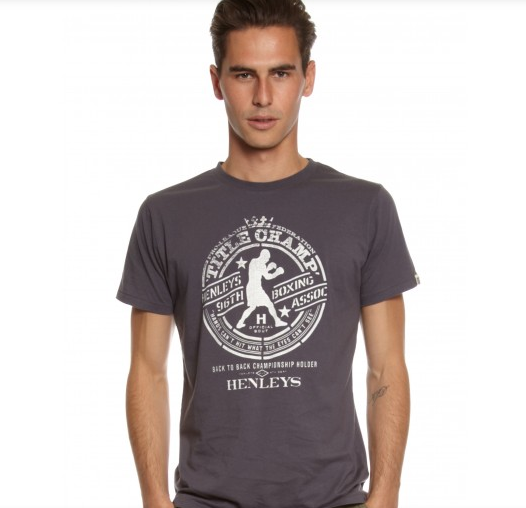 Even the most forgetful shoppers will know that it's Fathers' Day this Sunday, and carefully thought out gifts would have been bought and wrapped, and sentimental cards will have been written. So that's your Dad sorted until Christmas – or his birthday, whichever comes sooner!
But what about the other man in your life? What about hubby dearest? All the attention you're giving your dad might make him a bit jealous (men are a lot more immature than women, don't forget!) so we thought we'd suggest a product that will keep him happy as well. Aw, aren't we thoughtful?
This black 'Title Champ' tee from Henleys will not only give you wifey/girlfriend brownie points as far as Fathers' Day is concerned, but it'll also put you in his good books for any future favours you might want to ask. Or it might soften the blow when you tell him you accidentally taped New Girl over one of his favourite shows… trust us, it happens!
Either way, this tee will make him feel like a true champ and $99.95 is just a small price to pay for his happiness. If, on the other hand, you're happily single or don't want to get your boyfriend anything because HE taped over your favorite shows (tut tut), then we'd suggest giving this to your young and hip Dad instead. Everyone's a winner!
Feel free to dish out some styling advice with the gift too – we'd suggest some summer shorts for when the sun comes out, or some chinos for when it gets a bit chillier!