Last Updated on 18th June 2013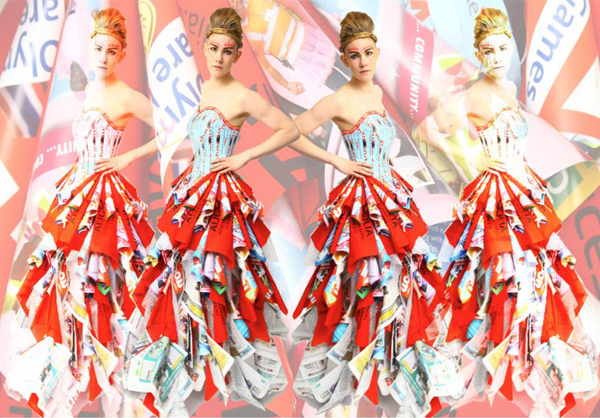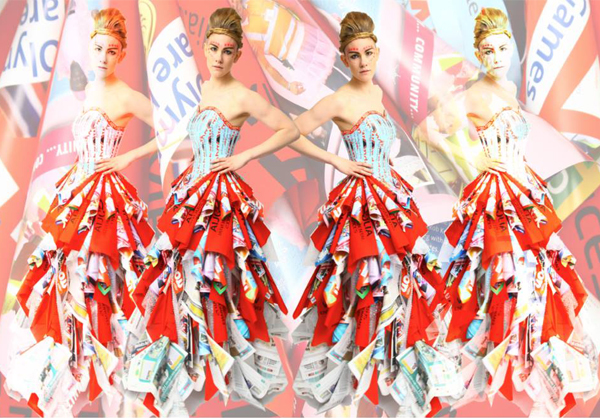 You may remember that we headed to Brighton Fashion Week this time last year, where we were met with a mix of mind-blowing and mind-boggling fashion pieces, so we were particularly interested to find out what went down this year.
One piece which definitely stood out to us was the rubbish dress. No, we aren't being rude and disrespectful to the poor designer… we mean the dress was completely made from rubbish materials to coincide with National Recycle Week.
Veolia Environmental Services sponsored graduate fashion designer Daisy Harris-Burland to make a dress made from recycled Veolia flyers and old merchandise. And that beauty in the picture above is it!
"As a designer I have always been inspired by the notion of bringing new life to items that might otherwise be thrown away," Daisy said. "In my world nothing is deemed as rubbish. I thrive off manipulating materials, and pushing the boundaries of fashion in doing so.
"Creating something beautiful and elegant out of original harsh materials is a challenge I love to accept."
We think she did a pretty good job, no? We wouldn't have known the source of the materials had we not been told! Would you wear this dress?