Last Updated on 21st June 2013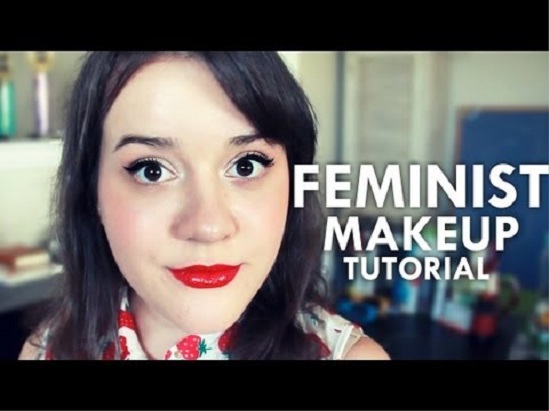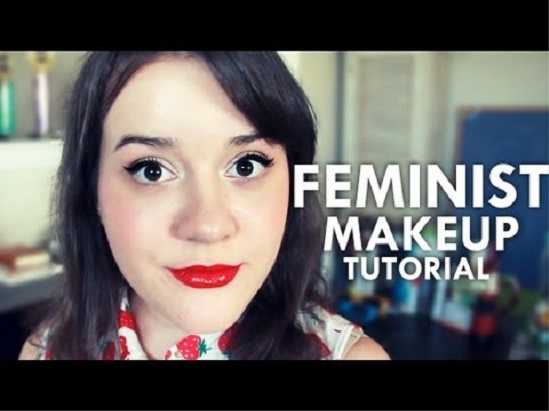 Tom Ford is onto something. After providing the fairer sex with a super-luxe beauty range, complete with packaging to rival the clothes he creates, he's now launching a new line to arm men with an arsenal of beautifying tricks to keep pretty.
The new grooming line promises a range of skincare products, along with two new fragrances, and will be accompanied no doubt by a hefty price tag. All sounds pretty harmless, right? A bunch of multi-functional moisturisers and face masks to help prettify the modern, metrosexual man?
Ah, but when the feminists got a whiff of what was going on, they only decided to portray their own version of events. Armed with a makeup bag and witty narration, the Feminist Make-Up Tutorial (scroll down for the video) is a new-age lesson in how to get that killer (pardon the pun) beauty look to make the modern, assumedly sexist man, weak at the knees with fear.
Advising you to make the 'wings of your eyeliner so sharp, they could kill a man' and to 'line your lips so that no one will be able to escape your wrath', the tutorial draws you in like a conventional make-up lesson, but with very disturbing different intentions.
All in the name of light-hearted playfulness, the tutorial addresses some serious issues affecting women all over the world, but what we want to know is if it hinders or helps these issues? Portraying the notion of beauty and enhancement as a weapon rather than a tool could potentially be negative, given that for many women, their beauty regime is the most important part of the day. And we're pretty sure they don't visualise spearing a man in the head when perfecting their eyeliner wings.
Although the tutorial is an ironic portrayal of how the modern world possibly conceives the idea of painting your red lips and concealing minor skin flaws, the same principle could stretch to the hot pant and mini skirt wearing population.
Flesh-flashing clothes are a personal choice, but how differently would a parody on how to bash a man's boastful ego with a gazump of your boob-tubed bosoms be received? Can beauty really be trivialised to the extent that it becomes the boardroom death trap?
The message behind the tutorial doesn't sit to comfortably with us, and although we're not jumping on the raging feminist bandwagon anytime soon, it'll be interesting to see how else this sweet-ranting method of voicing burning issues spreads. Maybe a Tom Ford face masked vigilante will take to the internet to protect the brotherhood? Let's see.
Watch the Feminist Make-Up Tutorial below. What are your thoughts on the video?