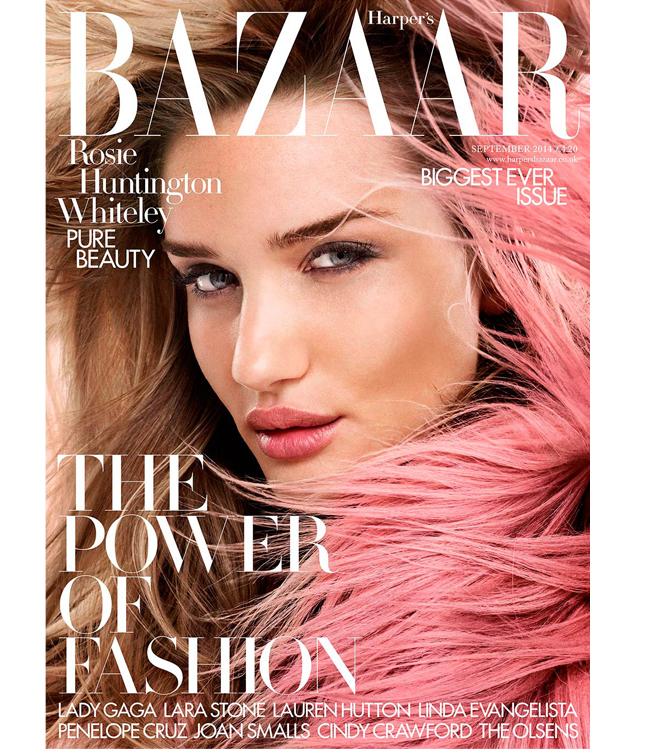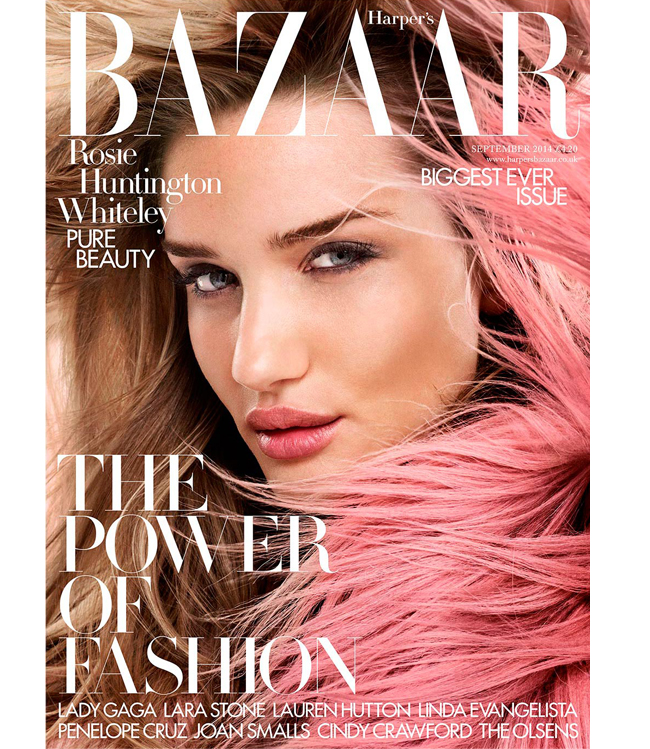 While most September issues are all about showcasing the newest fashionable threads to help ease us into the new season, Harper's Bazaar UK has gone in a totally different direction – by not featuring any clothing on its cover whatsoever.
Instead, Harper's Bazaar UK has decided to put all its trust in a gorgeous face and a fabulous mane of hair to sell all its issues… and that face is none other than Rosie Huntington Whiteley! We don't want to speak too soon, but we don't think the mag's going to have any trouble shifting issues, do you?
Although you can't really see it, Rosie is wearing a Gucci coat on the cover, which was shot by David Slijper and styled by Miranda Almond. She was interviewed for the mag by Esquire editor-in-chief Alex Blimes, and opens up about all the jobs she had before she made it big, her boyfriend Jason Statham, and, believe it or not, missing England when she's in LA…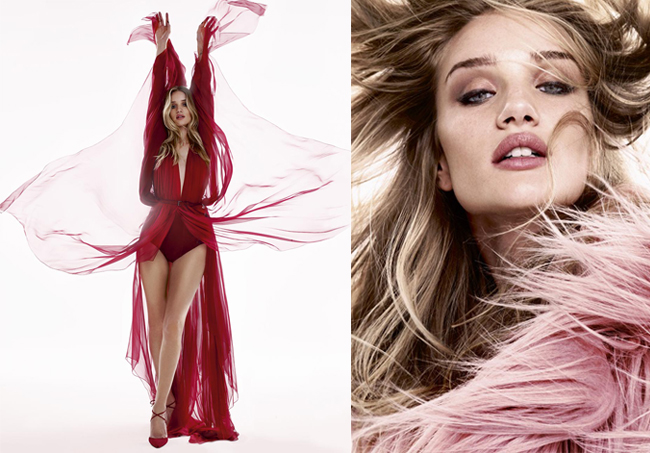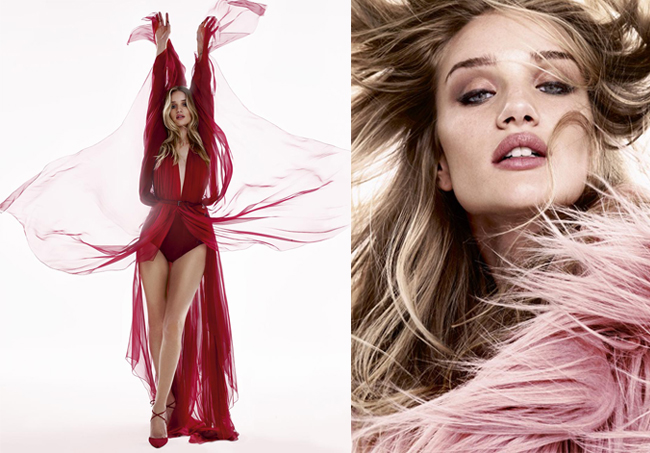 "I do battle with wanting to be closer to my family, wanting to call my brother on a Sunday and ask him to come round and watch The X Factor, or be there to support my sister, or go shopping with my mum," she said.
"Not being able to do that can get me down. But I feel really grateful that I do get to be here once a month. There's an instant connection with a British person. I can sit here and tell you about things and we instantly get what the other one is talking about.
We sort of get what she means; in a weird way, despite living in the constant LA sunshine, we would miss England too!
You'll have to get the September issue to find out what else Rosie had to say, and to see what other fabulous pieces she is modelling in the accompanying editorial pics.