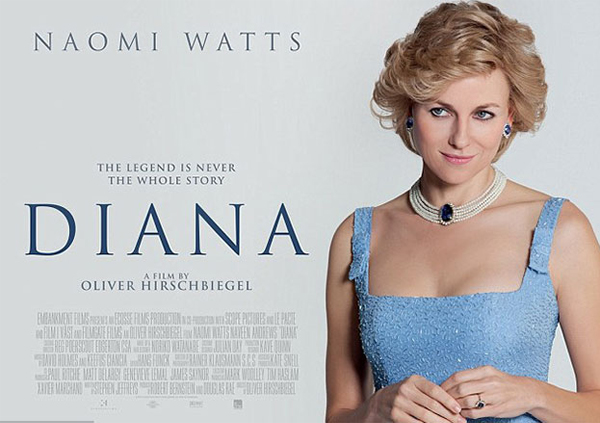 Do you want to say uncanny resemblance, or shall we?
We told you at the beginning of last year that Naomi Watts would be stepping into some very big shoes, as she had accepted the role of Diana, Princess of Wales, in a biopic about the last few years of her life.
We could already see some similarities, but were interested (but somewhat skeptical) about the transformation. However, we needn't worry as the first poster for the Olivier Hirschbiege film has emerged, and we are blown away with the striking similarities between the actress and the People's Princess. And what a good job the stylists and guys in wardrobe have done!
There will of course only ever be one Princess Diana, but we have a feeling Naomi Watts will be making Prince William and Prince Harry very proud with her portrayal of their late mother.
The film is slated for release in the UK in September. What do you guys think of the first look? Are you impressed with the transformation?