Last Updated on 16th July 2013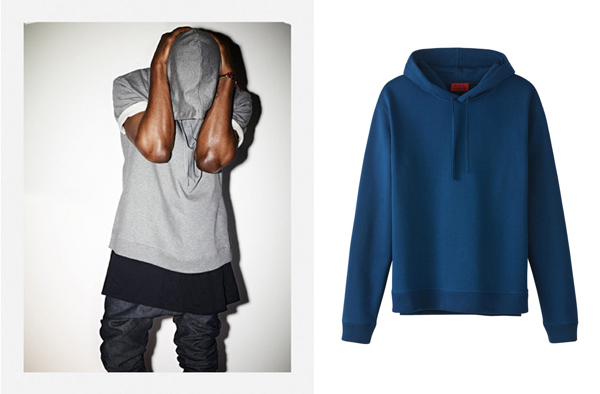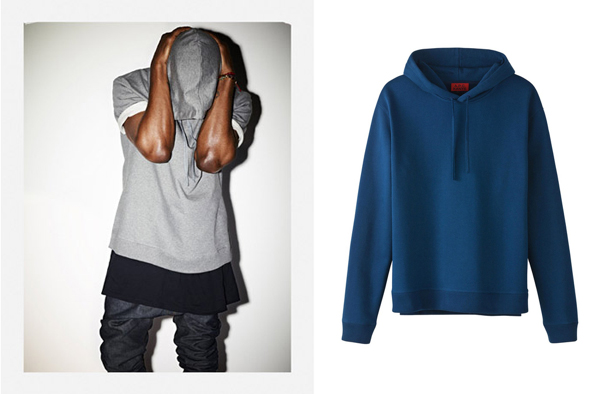 Bad luck if you wanted something from Kanye West's A.P.C. menswear collection but haven't got round to buying anything yet as it's all sold out. Yep – all of it!
In fact it was only on the official website for a few hours before fashionistas and Yeezy fans alike got their paws on it and snapped it up. Who's surprised?
The seven-piece collection comprised of two T-shirts, two pairs of jeans and three hooded sweatshirts, but is still available to pre-order on the website. So with the collection's instant apparent success, you'd think A.P.C. founder Jean Touitou would be pretty chuffed with Kanye West and the collaboration as a whole right? Erm… wrong!
"When you deal with a guy who wants to redesign just about anything so it could fit into the kingdom of dopeness, it takes some time to just sit and say, 'Okay, agreed, but let's get start on something limited, and we'll see'," Jean said.
"I am not into the celebrity thing. The only celebrities who impress me are writers. I follow no god, no celeb, no master, no myth."
Yikes! Keep your eyes peeled on the A.P.C. website if you want to find out when the pieces will be back in stock.