Last Updated on 16th July 2013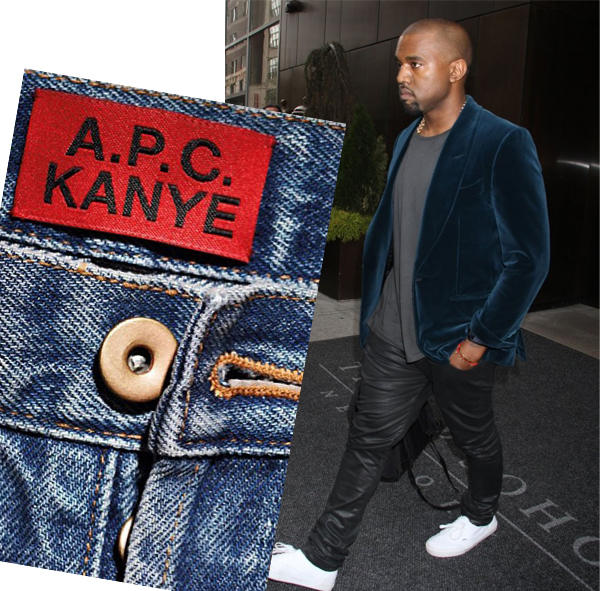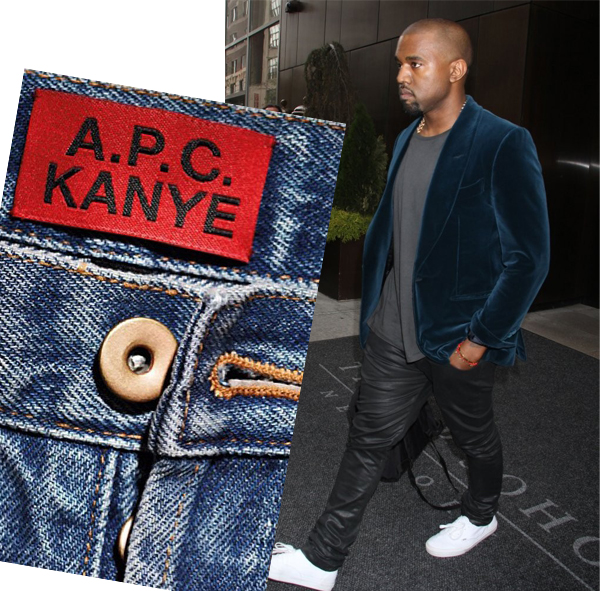 Remember all those unanswered questions we had about Yeezy's latest fashion move? Well things have become a whole lot clearer this morning, as it's been revealed exactly what the rapper turned designer turned daddy has up his sleeve.
It turns out Kanye West has joined forces with French brand A.P.C on a capsule menswear collection, and it reportedly includes a pair of blue jeans, a hooded jumper and a T-shirt.
"I introduced him to the A.P.C. design studio, and he kept asking how he could start something in that fashion industry," said creative director Jean Touitou. "This is when we all advised him to start that something in France, and keep quiet about fashion noise while learning about it. Over the months, we kept hanging out and finally came up with the idea of doing a small capsule collection of clothes together."
Sounds promising; not long to wait either as the collection is slated for release on July 14th. How do you think Mr Kim Kardashian's latest fashion adventure will fare?