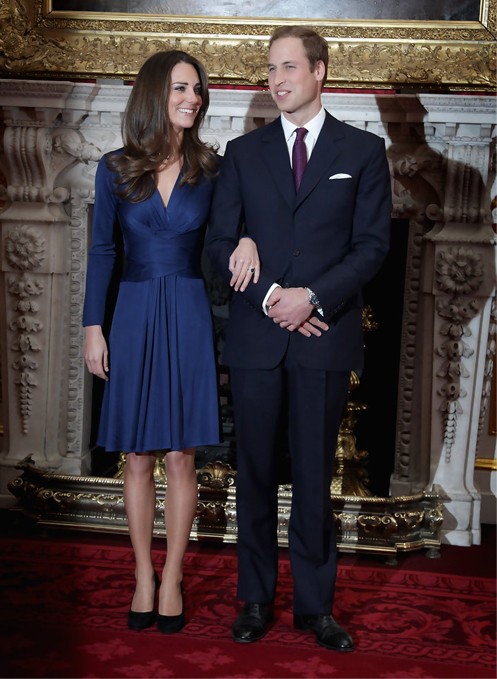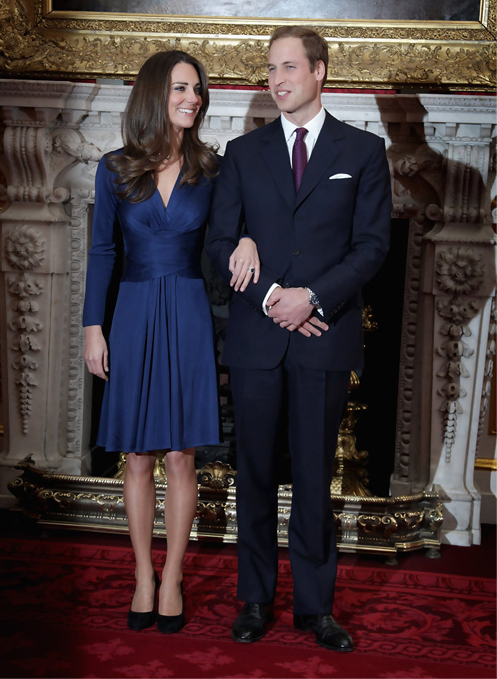 So the Royal Baby's Aden +Anais Jungle Jam swaddle is flying off the shelves, just like pretty much every piece of clothing his mother Kate Middleton has been photographed in these past few years. Quelle surprise! And speaking of Prince George of Cambridge's mummy…
If you cast your minds back to November 2010 when Kate and Wills announced their engagement to the world, you might remember that infamous blue Issa wrap dress that Kate was wearing for the official photos. The very same one that caused the Issa website to crash and sold out almost instantly.
Well, as part of the label's recently-announced collaboration with Banana Republic, the dress is being rereleased – but not quite as you know it. The label has reissued the dress in daytime form, which is actually a good thing seeing as we probably don't have as many high profile events as the young royals to attend.
The current dress is perfect to wear to the office or to a chic cocktail party. Prices are between £65 and £75, and the collection lands on August 8th to mark it in your diaries if you want to get your hands on it before it sells out.