Last Updated on 29th July 2013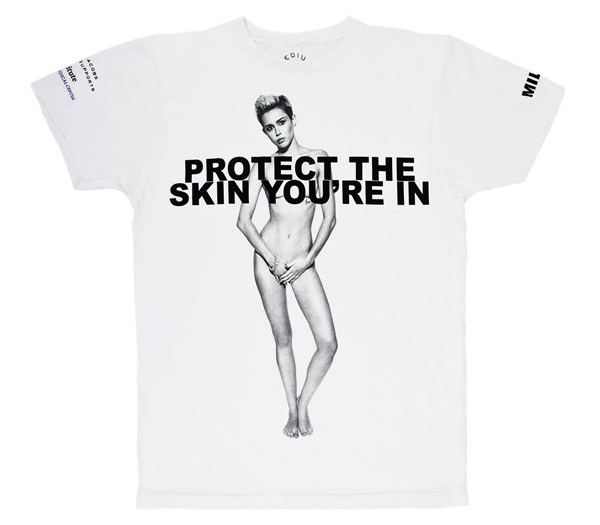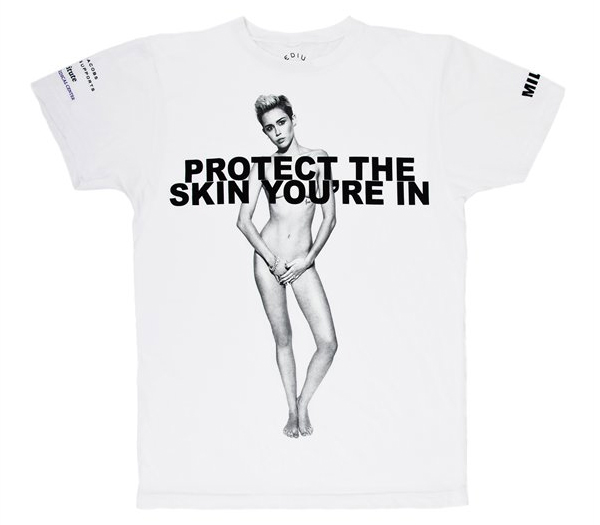 Miley Cyrus has become the latest female celeb to get her kit off for Marc Jacobs; and for a good cause, may we add.
The former Hannah Montana star is posing completely naked for the popular 'Protect the Skin You're In' campaign, which aims to raise money and awareness for skin cancer.
"Miley has been a friend of mine for a while and I think she's beautiful," said Marc Jacobs' business partner Robert Duffy about the collaboration. "She is a lot of fun to be with. She really has a very good, solid head on her shoulders. I adore her."
We adore her too, you know! She follows in the equally gorgeous footsteps of Cara Delevingne, Vitoria Beckham, Miranda Kerr and Naomi Campbell among other, so she's definitely in good company.
Tees retail for $35, and the proceeds go towards the NYU Cancer Institute and the NYU Langone Medical Center. You can get yours at any Marc Jacobs Collection and Marc by Marc Jacobs store.
What do you think of Miley's picture? Girl looks good, doesn't she?