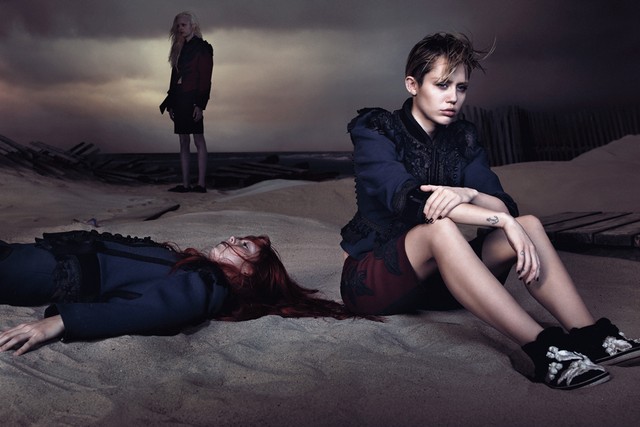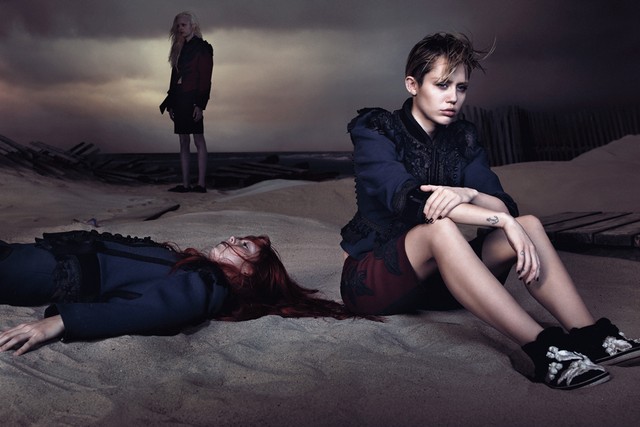 Miley Cyrus has probably offended a lot of people these past 12 months, but Marc Jacobs definitely isn't one of them. So, it comes as no surprise to learn that the all-singing, all-twerking former Disney starlet has been named as the brand new face of Marc Jacobs. Congrats, Miley!
"We all just love her and her entire being, her energy, her talent, her intelligence, everything," Marc Jacobs said about his choice of ad campaign star. "There's nothing I don't like about her. She is just genuine and very natural."
Shot by David Sims (as MJ's usual choice for his ads – Juergen Teller – didn't want to shoot Miley – harsh!) and styled by LOVE magazine's Katie Grand on an abandoned beach, Miley is also joined by Natalie Westling and Esmerelda Seay Reynolds in the spring/summer 2014 ad campaign.
"We wanted this beach with girls kind of sulky and broody, and we thought it would be cool if it was Miley with what could be two friends, feeling distant and quite dark," Marc Jacobs continued.
What do you think of the new Marc Jacobs ad? We're in love!