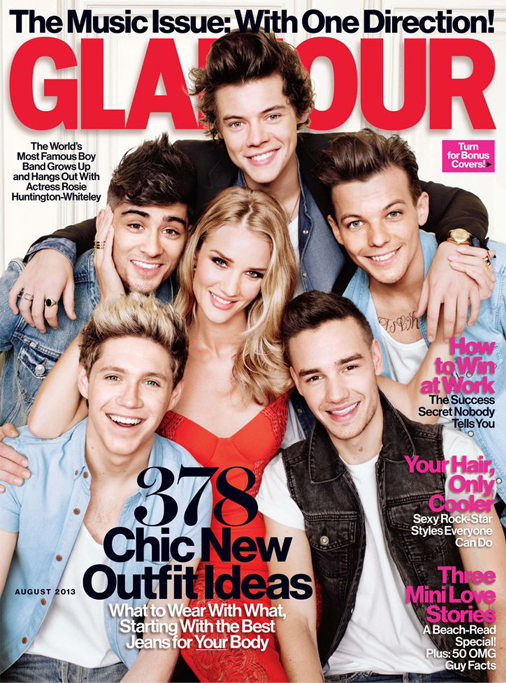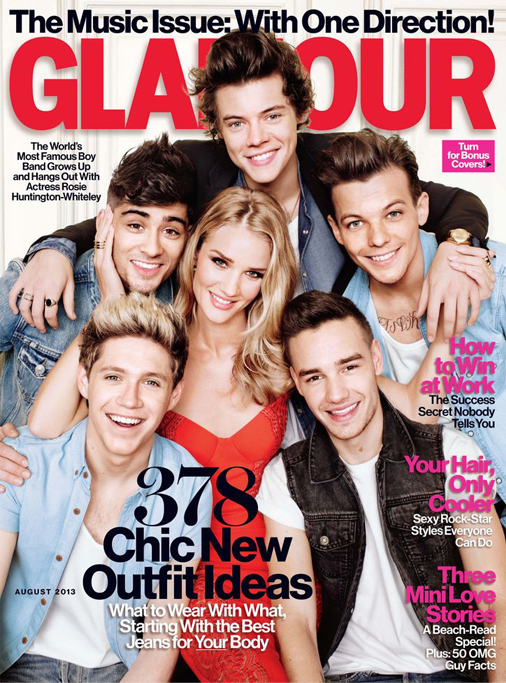 It may be the American version of the glossy, but the cover stars couldn't be any more British. Yep, all six of them!
The gorgeous Rosie Huntington Whiteley and the One Direction boys, i.e  Zayn Malik, Niall Horan, Liam Payne, Harry Styles, and Louis Tomlinson (phew) are all posing pretty for the Glamour US August Music Issue. And don't the boys all look mega pleased with themselves?
We predict this issue will fly off the shelves and will be met with mass hysteria from teenage girls and grown men alike; Glamour definitely knew what it was doing by putting a hot model and the hottest boyband in the world on the cover. We don't know who was luckier, Rosie or the boys!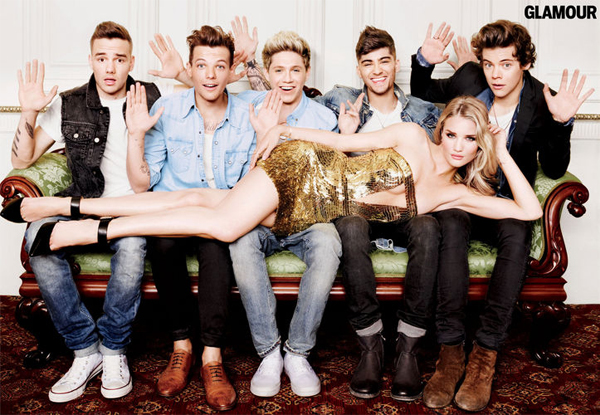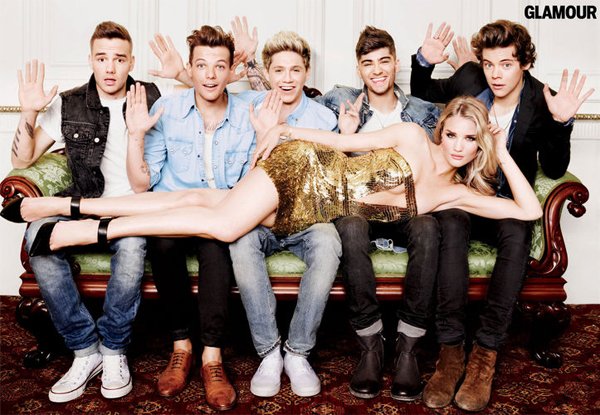 The issue goes on sale on July 9th, so make sure you head to the newsstand early, as we don't think it'll stick around for long. Well played, Glamour!