Last Updated on 2nd August 2013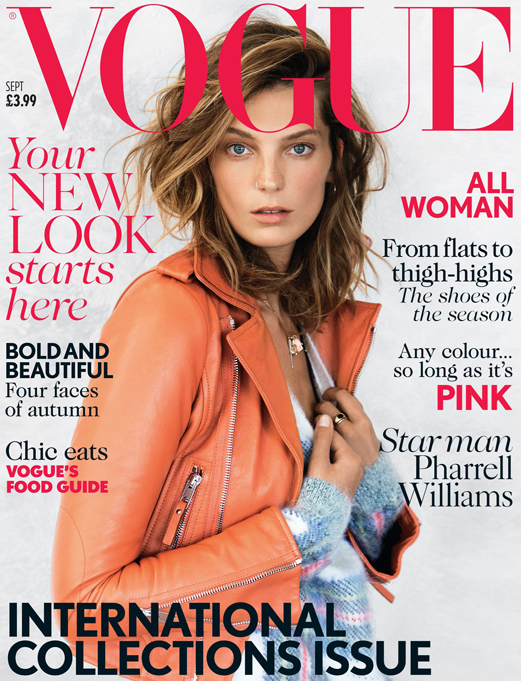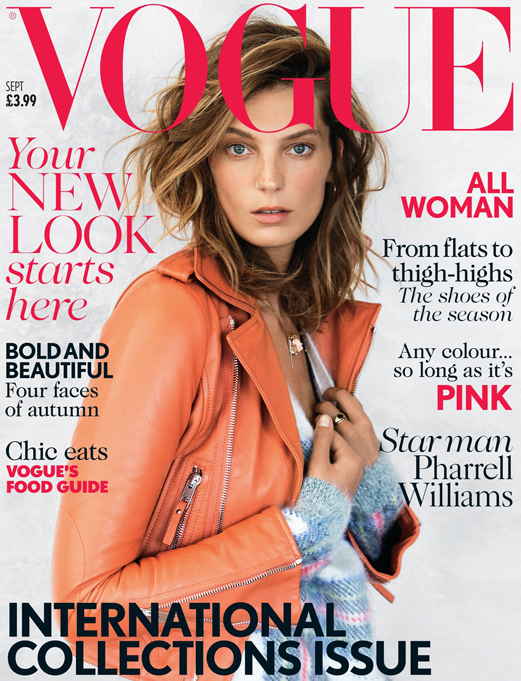 Daria Werbowy is to Vogue what Kate Middleton is to Jenny Packham. The two are a perfect partnership, a match made in heaven, if you will.
Daria Werbowy has been photographed by Patrick Demarchelier for British Vogue's September issue – it's her fourth one for the magazine to date – and given the nature of this year's issue, it really isn't hard to see why.
According to British Vogue itself, the theme of this year's coveted issue is the celebration of womanhood – and that's all typed of women. Whether they are tomboys like Daria or ultra glamorous divas, the fashion Bible has them covered!
We are totally digging the rebellious nose piercing too! And it goes without saying that we're thrilled the magazine has chosen a model for the all-important September issue rather than an actress or singer. We predict this issue is going to fly off the shelves!
You can pick yours up from Monday 5th August. And be prepared – it's a heavy one this month!