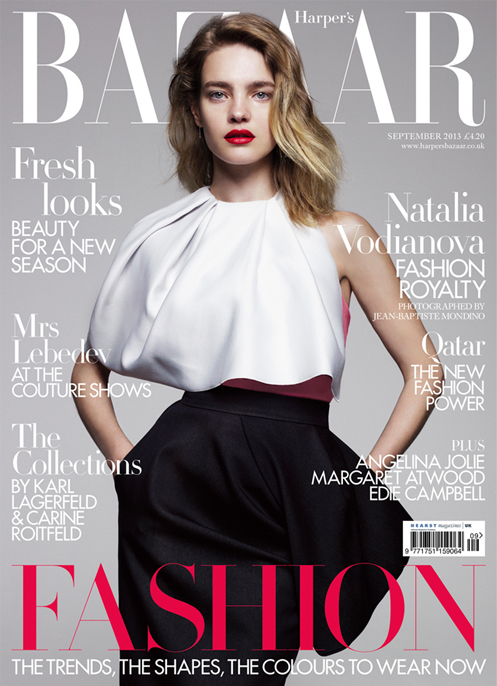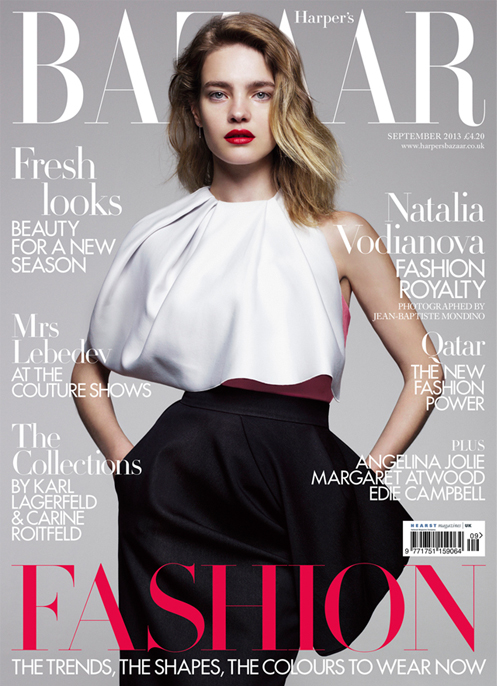 We're delighted to learn that another catwalk favourite is covering a UK magazine's all-important September issue, as we welcome Natalia Vodianova on the Harper's Bazaar UK September 2013 cover with proverbial open arms.
But Natalia Vodianova isn't just any old catwalk model, and anyone who knows of her philanthropist ways will agree!
Natalia is looking divine in Dior for the cover image, shot by Jean Baptiste Mondino, and the rest of the editorial pictures are just as breathtaking. Who better to showcase new-season fashion than a model, eh?
Her interview is a great read too, as Natalia talks about leaving her "country bumpkin" life and relocating to Paris, looking after her 11-year-old son Lucas, and modelling…
"Since I established Naked Heart [her children's charity], I have thought of modelling as my fun "day job". I love it because it's such a contrast to what I really do in life, but I only really give my head and my gut to the work I do for charity," she said.
"Fashion provides a kind of relief, and as a woman, of course, I love to dress up. I love beautiful things and I love creative people and it was such a fun experience for me in the beginning, but I always knew there had to be something more. With Naked Heart, I found that something more.'
Harper's Bazaar UK's September issue is out on Tuesday August 6th. Click here to find out more and check out an exclusive behind the scenes video!