Last Updated on 6th August 2013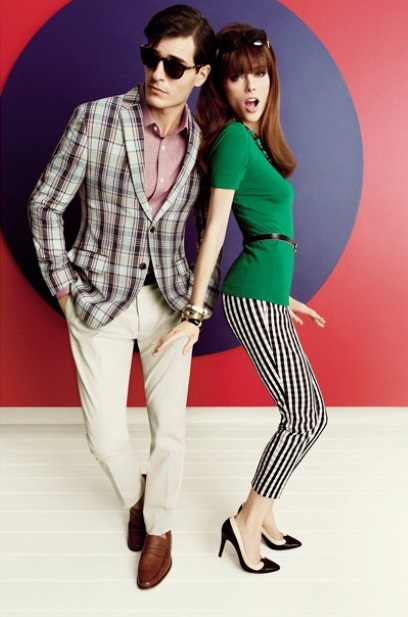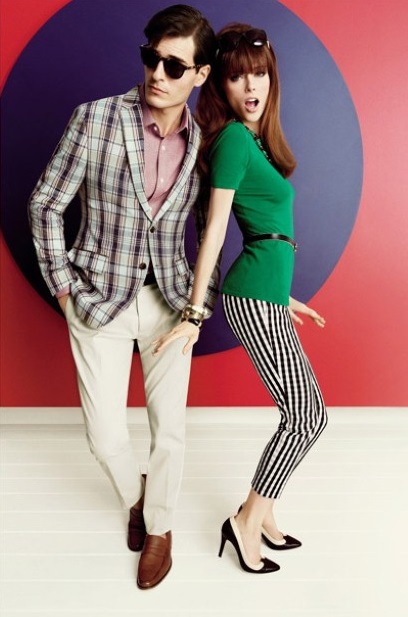 It's the start of a new season and time to start planning for the summer. If you're looking in your wardrobe and don't see anything that excites you, it's time to head out on a shopping spree.
We will see an eclectic mix of styles in 2013, from the harsh monochrome and geometric styles to much softer ruffles. It's not just clothes either – the same can be said for eyewear. There is a big clash at the moment: big chunky glasses versus laser eye surgery. Those with perfect 20/20 vision are sporting some of the biggest glasses we've ever seen whereas those forced to wear specs everyday are turning to Ultralase eye surgery.
Here are some of the top trends for this summer so you can update your wardrobe and look fantastic through the hot summer months.
Monochrome
Who doesn't love the classic combination of black and white? This monochrome trend is as far away from boring or unimaginative as you could get. Whether in dresses, jackets, shorts, skirts or shoes, black and white will be dominating your wardrobe over the next few months.
Floral prints
We're not talking about the usual floral designs, but bright, bold and garish options. Bright colours and big flowers will be all the rage this summer, giving traditional floral patterns a more modern look.
Geometric prints
It's time to go back to school! Whatever you thought of maths and geometry, these patterns are anything but boring. Expect to see bold checks and stripes all over your clothes as fashion design takes inspiration from the classroom.
Glasses
Big chunky frames have been a big hit over the past 12 months and will continue into summer 2013, but those wearing glasses or contacts may feel differently. People who have perfect vision are sporting large glasses for no reason other than fashion, but those whose vision is less than perfect may want to get rid of their specs in favour of laser eye surgery. Both glasses and laser treatment will be big this year, but which side of the fence you sit on will depend on your personal preferences.
Swingin' sixties
You don't have to have been born in the 1960s to make the most of its styles. This summer you can go back to the days when The Beatles were topping the charts and fashionistas were wearing bell-bottoms, mini-skirts and beehive hairdos.