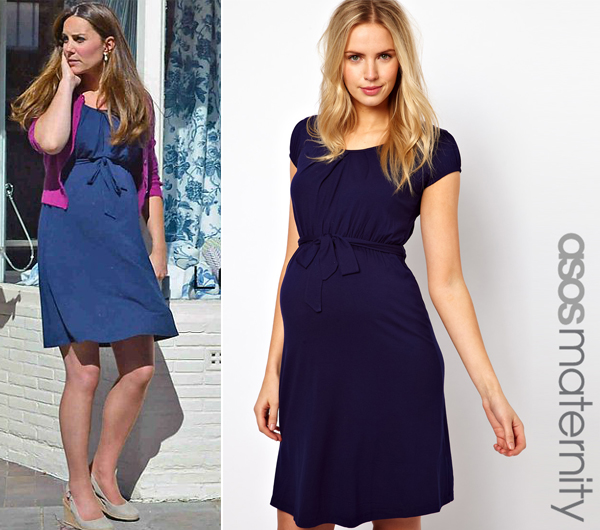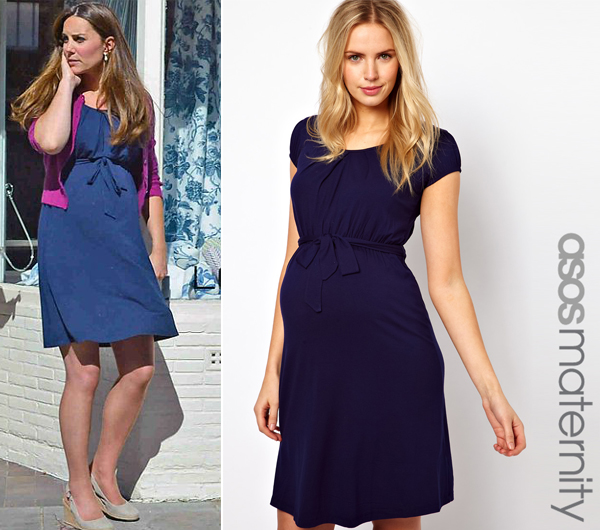 The Duchess of Cambridge's due date is looming, but that hasn't stopped her from heading into town to snap up some last minute baby buys.
She could have shopped online from the comfort of her own sofa with a cup of tea and a biscuit, but that isn't the Kate Middleton we know and love!
Still, we do have some conclusive evidence that she shops online every so often, as she stepped out in a dress from that well-known online marketplace Asos.com. And it was from the store's designated maternity section no less!
Our future Queen hasn't always opted for maternity-specific pieces during her pregnancy, so we're glad to see her embrace styles that cater to (and flatter) her growing baby bump. If you hurry, you can still buy her dress at a reduced price of £17.50. Not pregnant yet? Don't worry – a Duchess-approved dress will never go out of style!