Last Updated on 28th August 2013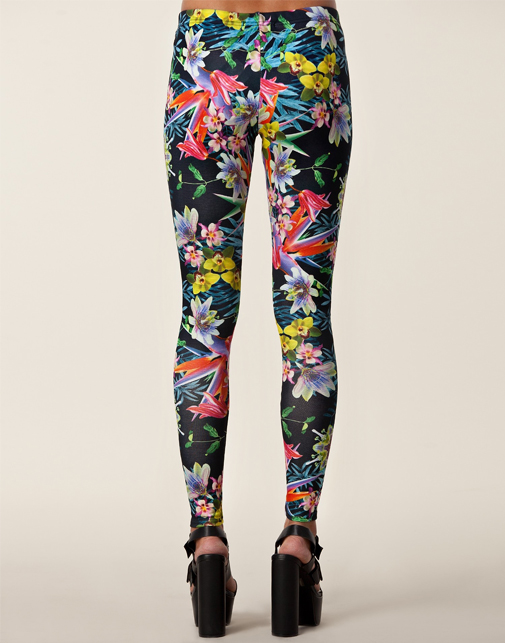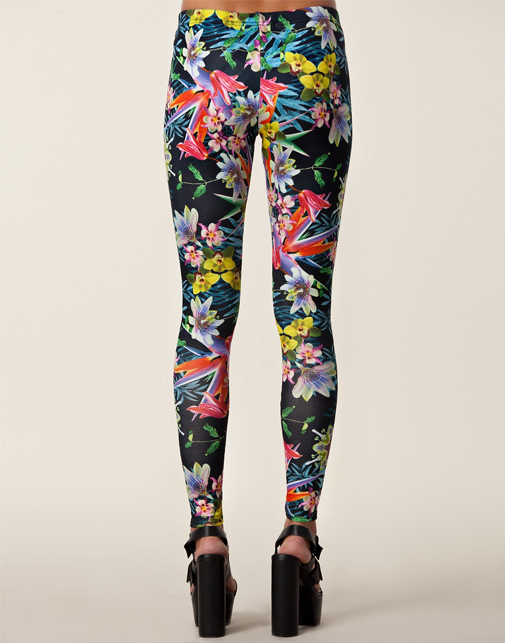 Leggings are one of those marmite fashion items, but we don't think there will be any discrepancies as far as today's lunchtime buy is concerned. We don't care what the naysayers, you know, say… we love these AX Paris tropical print leggings.
We're in the market for something bright and attention-grabbing for London Fashion Week, and these AX Paris tropical print leggings definitely fit that specification. Bright, loud and on trend; plus accessorising around them is an absolute breeze. The model on the website has the right idea – a bold pair of shoes, a funky hat and a statement tee and you're good to go!
AX Paris tropical print leggings, £17.95
Pssst – we'll let you into a little secret. If you don't fancy paying £17.95, then you don't have to. You can get these babies from our new favourite online hot spot Style Chi for a fraction of the original price. The great thing about the website is that the price is different for each person – the more Style Chi points you have (which you generate through social network interaction with your friends), the cheaper the item will be for you. Head to the website to check out the full Ts and Cs and find out more about this revolutionary new way of shopping.