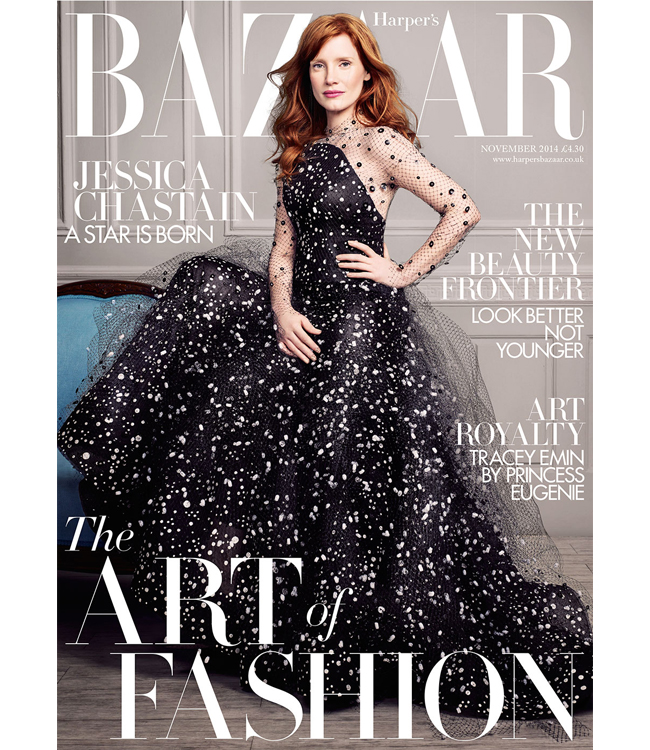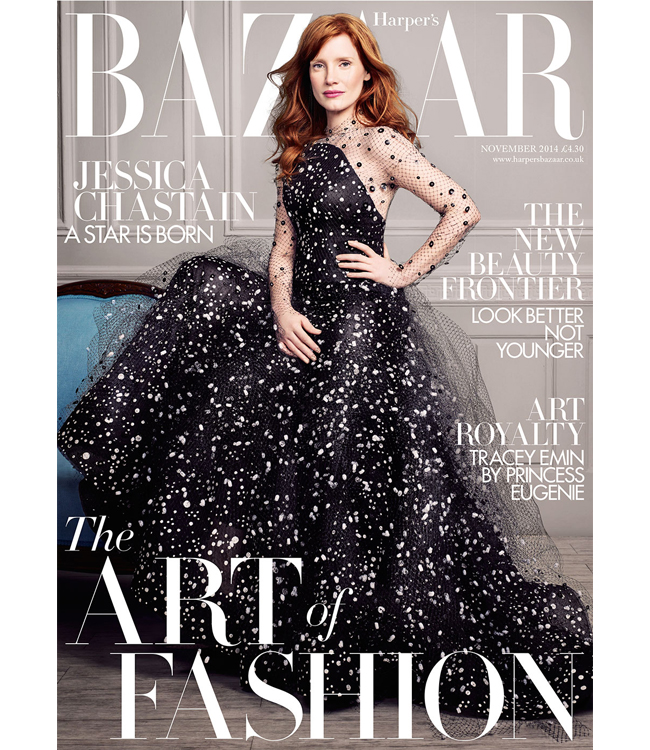 Thank you Harper's Bazaar UK for this absolutely dreamy cover!
As you can see from the picture above, Jessica Chastain has been chosen as Harper's Bazaar UK's November cover girl – and the mag couldn't have picked a more appropriate dress for this continuously rising star of Hollywood.
As well as posing in a starry, dreamy Armani Privé dress on the cover – as shot by David Slijper – Jessica can also be seen wearing Oscar red carpet worthy dresses from the likes of Christian Dior Couture and Valentino Couture, among others.
The Oscar-nominated actress (she was up for the Best Actress gong for her role in Zero Dark Thirty, remember?) opens up to the mag about a number of interesting topics, but it was what she said about her time away from work that stuck with us the most…
"I started to feel really negative about myself, down on who I am, and then I realized it's because I've had so much time away from me that I don't really know what I like to do anymore," she revealed. "I'm out of it now, but there was this feeling of being sad or depressed… wanting to go to another project … Perhaps it is like an addiction… maybe the past three months were my withdrawal!"
Yikes – poor Jessica! Don't worry though, we've read the rest of the interview and it looks like she's now snapped out of it!
Harper's Bazaar UK's November issue is out right now, so make sure you snap up your copy to read the rest of Jessica's interview and gaze at more breath-taking pics.