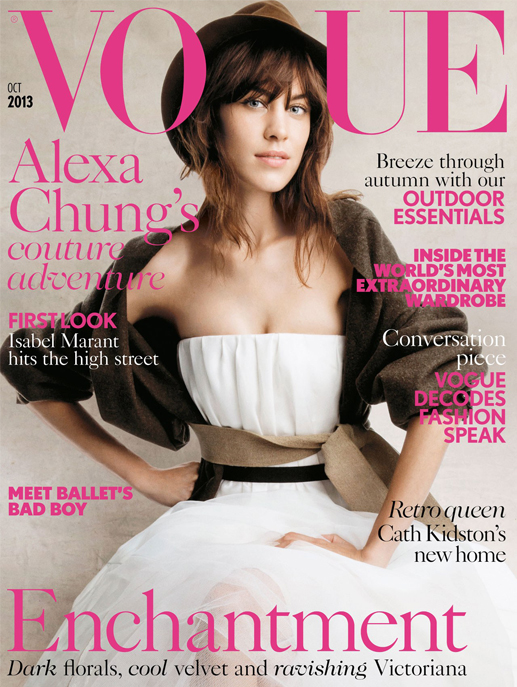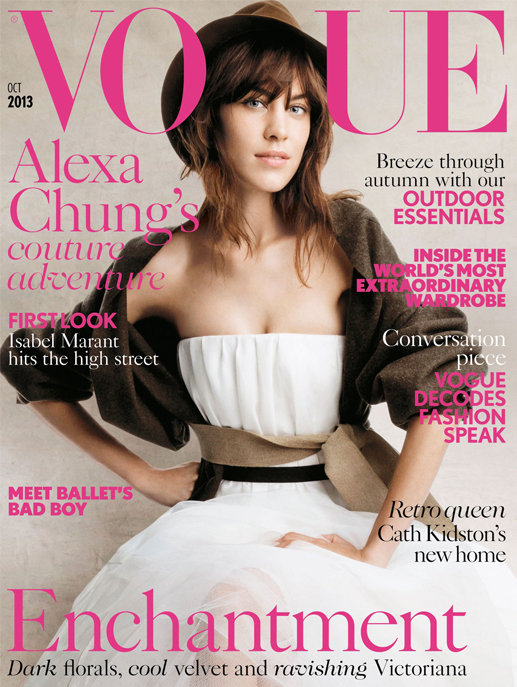 Well if it isn't Alexa Chung on the front cover of British Vogue's October issue!
She was photographed by Patrick Demarchelier, and is rocking the perfect balance of edgy, quirky, natural and feminine with a white strapless dress, hat, and barely-there make-up.
This is Alexa's third cover of the fashion Bible, so she must have done something right the first two times to and a very impressive third cover. We predict that just like her previous two issues, this will also fly off the shelves. No one can really get enough of Alexa Chung, can they?
And speaking of not getting enough of Alexa Chung – she will be taking over Vogue.co.uk and will spill the beans on her debut book It, her wardrobe essentials for the new season and much more. Exciting times!