Last Updated on 18th September 2013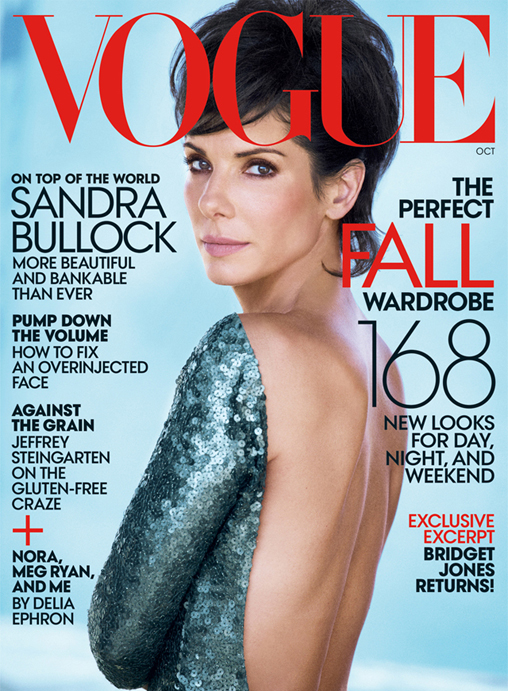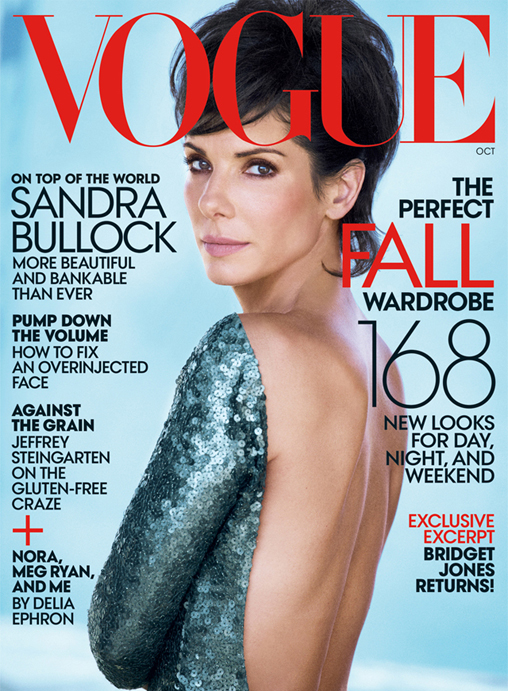 Here it is – the highly anticipated October issue of Vogue US. And we're beyond thrilled to find that it features none other than Sandra Bullock on the cover. This is the fifth time she has covered the fashion Bible… and it's not hard to see why!
The Oscar-winning actress is rocking a backless sequin Marc Jacobs gown for the Peter Lindbergh lensed cover, and is also working dresses by Donna Karan, Calvin Klein Collection and Michael Kors in the outer-space-themed editorial too. Stunning is definitely an understatement!
While she doesn't go into too much detail about her high profile divorce from Jesse James or her current love life, she does share some interesting views about it…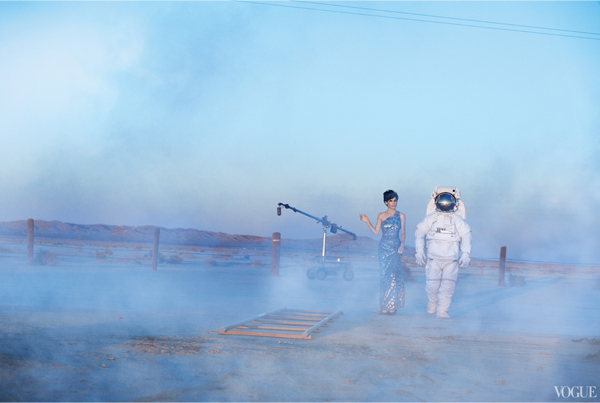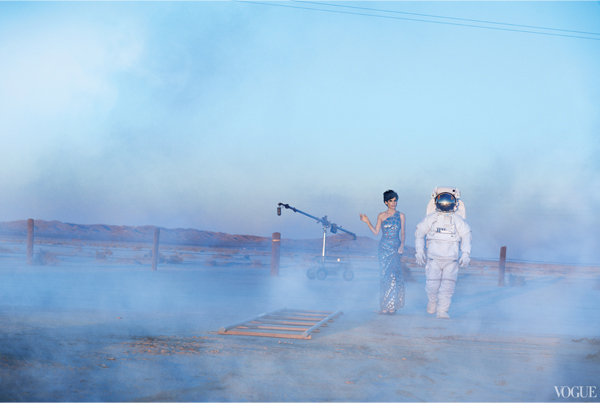 "I am exactly where I want to be now," she said. "You can't go backward. I'm not going backward. I'm grateful that I'm here, blessed to have what I have. Nobody can be prepared for anything.
"If you end up in a place where you can look back and go, 'It happened, but I'm so lucky to be sitting where I am sitting…'"
How very zen of her! Click here to see more pics and read more of the accompanying editorial – a great lunchtime read! And keep your eyes peeled for pics of Sandra on the Gravity promotional trail, because we predict some jaw-dropping red carpet style moments!