Last Updated on 23rd September 2013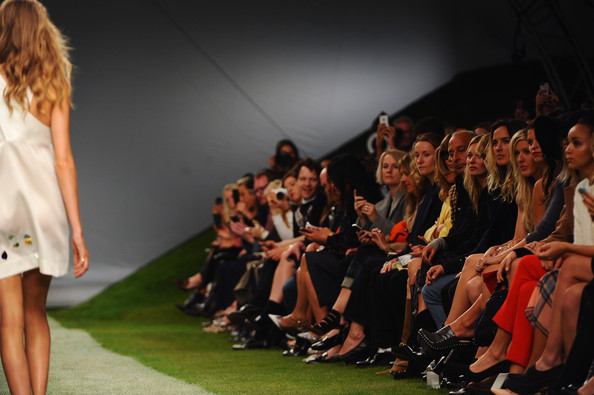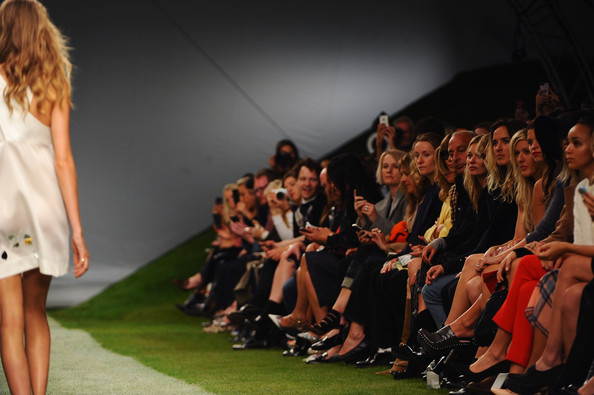 The hub of all excitable activity, and displaying a manner of dressing that even those residing across the Atlantic strongly envy (yes, those polished NYC queens), London is a melting pot of acceptance and crazy, annotated flower diagrams in the name of Christopher Kane.
But given the shows are essentially work affairs, where buyers behind affluent retail names come to place hefty orders, and editors come to coo at what they'll be instructing Testino to shoot in seven or so months' time, was fashion week on point? Did the runway looks deliver and meet expectation? Here's what we thought:
Translatability
Tom Ford's show during London Fashion Week had us, for the first time, sitting up and thinking about how a shattered crystal dress arranged in a mosaic-like effect was ever going to appear on the red carpet. Or, would we see It mademoiselle Alexa Chung rocking a teardrop cut-out dress from Christopher Kane's spring 2014 collection at some high profile shindig? Some of the clothes worked – like Emilio de la Morena's relaxed-but-city-slick separates and even Topshop Unique's impressive line-up of printed spaghetti strap dresses and curved, cropped shirts – when it came to mentally visualising them on 'real' people in the 'real' world, but the goth cyber chick at Mark Fast made it hard to maintain that focus.
Out of touch?
In a rather interesting piece rounding up the shows in London, Cathy Horyn made a very valuable point:
"As I went around London, to places and streets filled with ordinary people, I had the sense, more than ever, that fashion here was taking place in vacuum. Do they care about Christopher Kane's naïve drapes and twisted flower dresses? If the public doesn't appear to be even remotely listening, whom are we talking to?"
With street style running the gamut at Somerset House, from verging on obscene, to the height of minimalism, it's safe to stay that fashion on any level is tolerated in our great city. But isn't streetstyle an amplified version of an individual's wardrobe? One they exaggerate, often in hope of getting shot (photographically, may we add)?
When editors – the very purveyors of these fashions to the masses –  take to social media to coo over wacky offerings (cue: plant genitalia at Kane) rolling off the runway, does it mean they're really connecting with those most affected by what they like or dislike? Fashion is supposed to be fun, daring and eccentric, but it also needs to emit a commercial magnetism that says: Yes, I am wearable, not just runway-bound. BUY ME. Take note, Meadham & Kirchoff, partly Kane and the veiled brides at Simone Rocha and Daks.
The good
London Fashion Week was a sartorial joy ride, as always, and we're not here to bash down the effort of designers who have toiled on a diet of insomnia over the past six months. But tickling our fancy this season, not just with the right kind of clothes, but setting the tone for trend-breaking, and championing the wear-it-your-way approach to dressing were Mulberry; Topshop Unique; Burberry Prorsum and Emilia Wickstead.
The we're-not-so-sure-abouts
By no means a 'bad review' or a judgement on their design ability, but we were left in a state of lingering afterthought – you know, a bit like an encounter with a overpowering perfume – after laying eyes on the collections of Tom Ford; Christopher Kane and Simone Rocha, (but only partly); Mary Katrantzou and Erdem.
Are you an avid fashion week follower? What were your thoughts on the LFW spring/summer 2014 collections?
[Image]