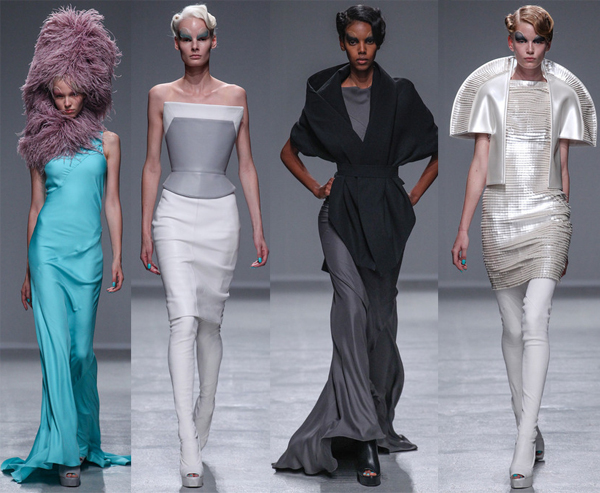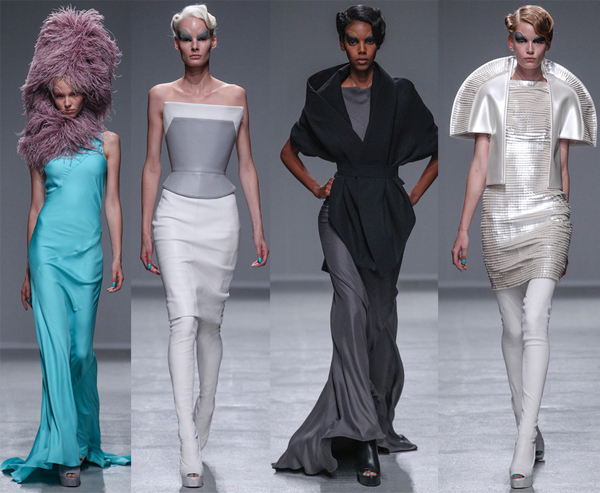 Last Fashion Week stop: Paris! Pars Fashion Week has well and truly kicked off to bring Fashion Month to a close, with the first spring/summer 2014 collections to hit the French catwalks coming from the likes of Alexis Mabille, Dries Van Noten, Carven, Gareth Pugh and Anthony Vaccarello.
David Bowie, or should we say Ziggy Stardust, would be very impressed with the Gareth Pugh spring/summer 2014 collection as it was sci-fi glamour with a gothic and dramatic twist. The ostrich feather headpiece that opened the show was a definite highlight for us, as were the exaggerated Cleopatra-style shouldered pieces.
Akin to the Dolce and Gabbana SS14 collection, the Dries Van Noten show was filled with rich, golden-hued pieces. Unlike Dolce and Gabbana though, pleats and ruffles – and even  ruffled pleats and pleated ruffles – were very dominant on the catwalk, which only added to the drama and fluidity of the collection.
We also get the distinct impression that Rihanna will be all over the Alexis Mabille collection thanks to its keen and prominent military theme – either that, or she will be kicking herself that the pieces weren't part of her Rihanna for River Island collection. Hopefully it won't be the latter!
Dries Van Noten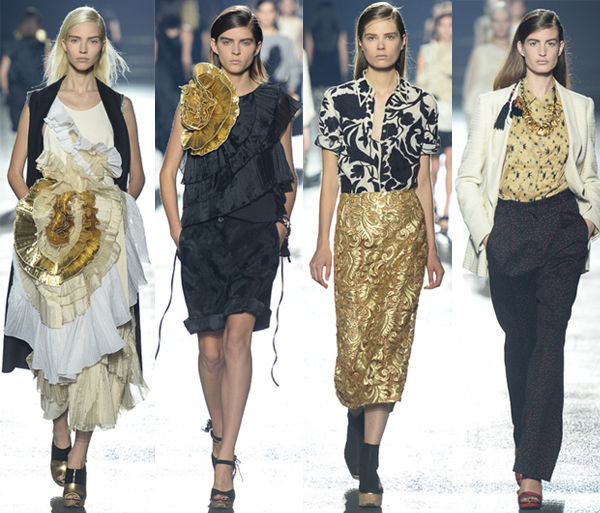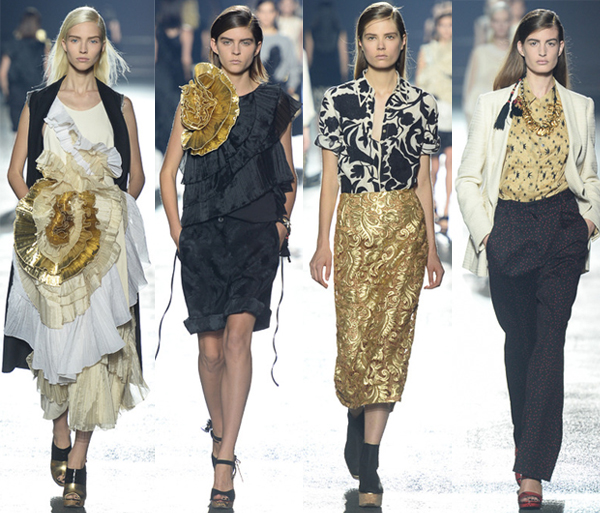 Alexis Mabille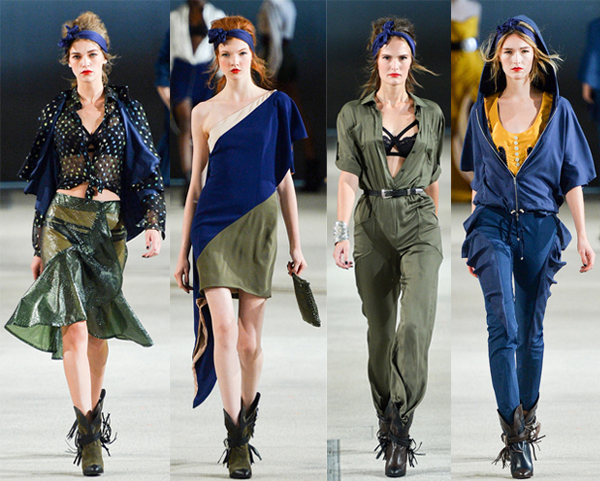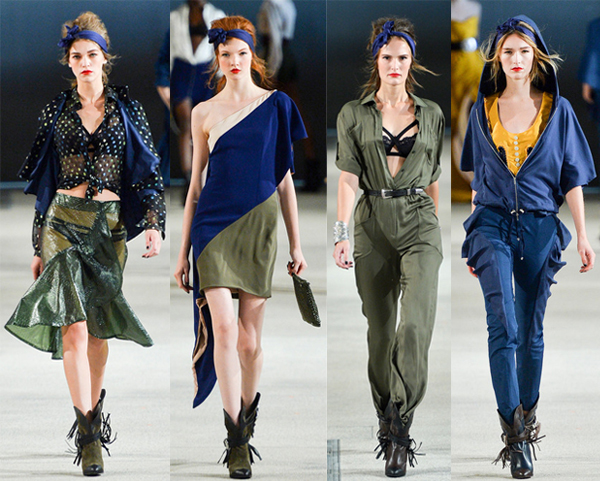 Carven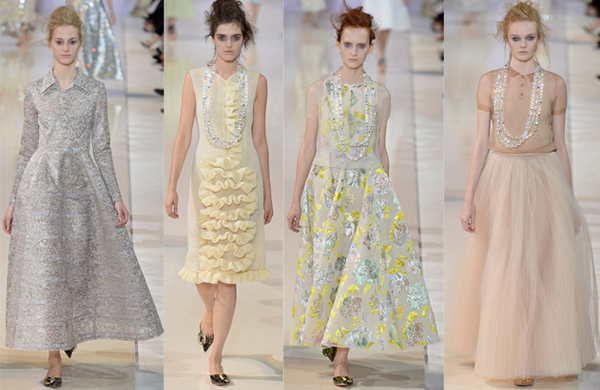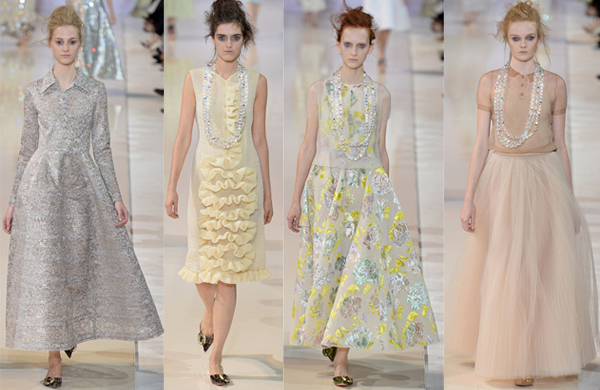 Anthony Vaccarello