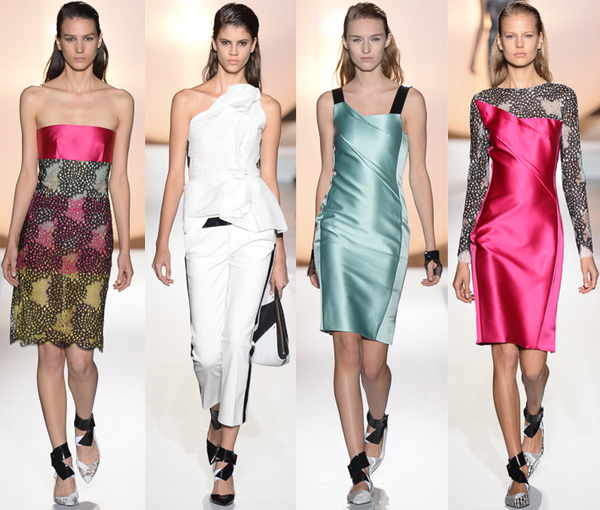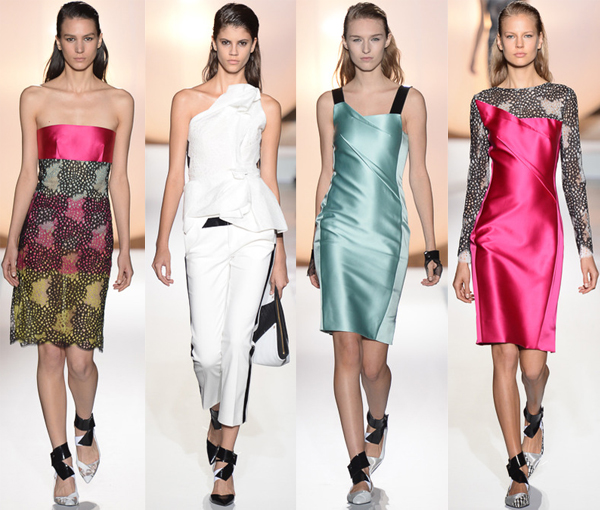 What a packed weekend it was in Paris! Paris Fashion Week was the place to be at the weekend, with some of the hottest shows from the likes of Roland Mouret, Christian Dior, Vivienne Westwood, Jean Paul Gaultier, John Galliano, Comme des Garcons and Givenchy taking place.
It was all very Secret Garden at Christian Dior – ladylike, elegant, and a very literal interpretation of spring/summer. Flowers adorned the entire venue as opposed to just the garments, and the handbags were dreamier and more elaborate than ever.
Lily Collins, Kim Kardashian and Kanye West were just a few of the famous faces sitting pretty on the Givenchy front row, but even A-listers couldn't distract from Riccardo Tisci's designs and the new direction he took the Givenchy label in. There was an abundance of Asian and African influence – the kimono styles were a particular favourite – as well as sequins, loose draped silhouettes, lapels, pleats and more.
Lady Gaga can pretty much pick out her tour wardrobe from the Comme des Garcons collection, while Jean Paul Gaultier referenced everyone from vintage Madonna to Grease's Danny Zuko (played expertly by model Coco Rocha) among others. We think JPG gets the prize for most entertaining catwalk show – especially since the audience members were treated to a performance from trained ballet dancer Karlie Kloss. Oh to have been in Paris!
Pamela Anderson sat pretty on the Vivienne Westwood FROW, and although we don't believe the collection was made exclusively for her, we can definitely her donning more than a few of the pieces in the next couple of months. Bigger was definitely better, with a "more the merrier" approach to colours.
Christian Dior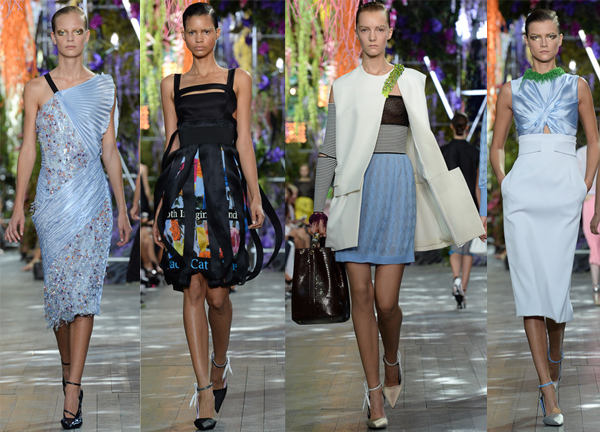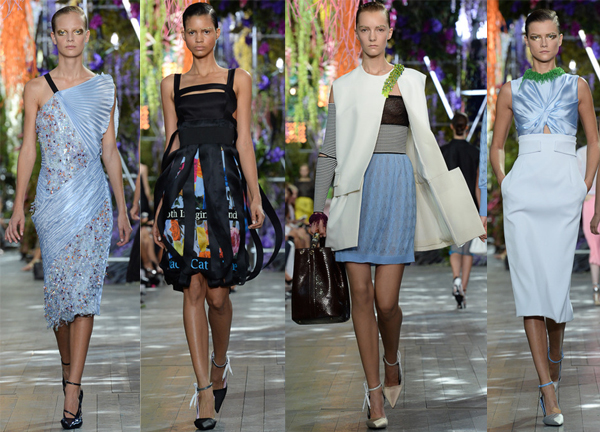 Comme des Garcons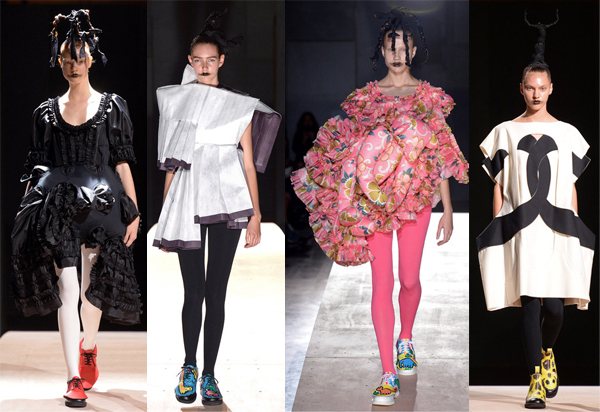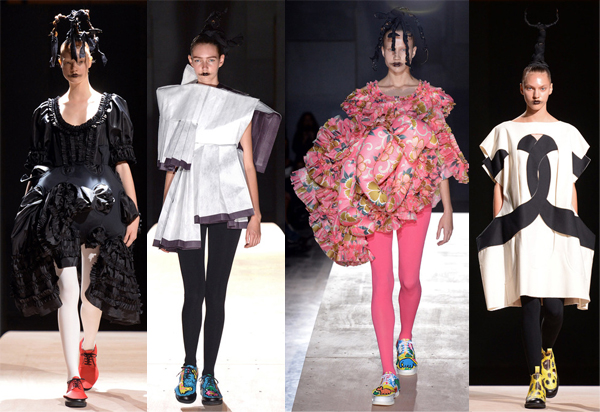 Givenchy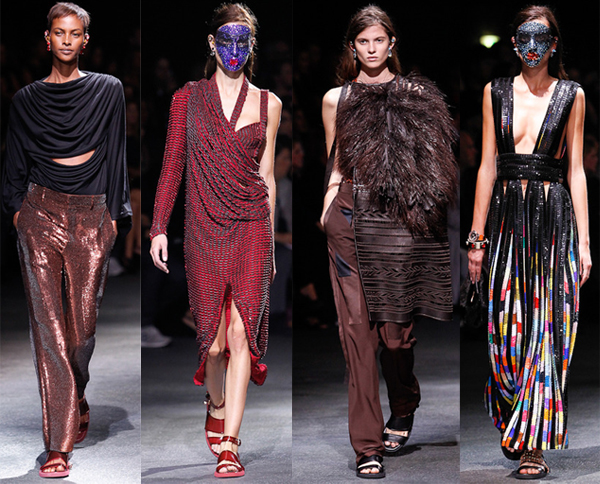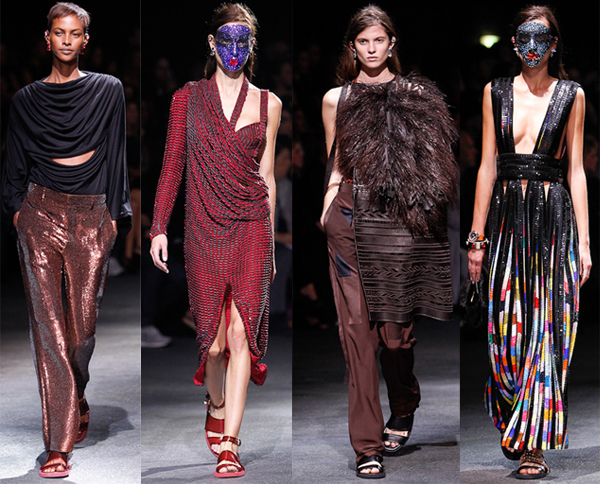 Jean Paul Gaultier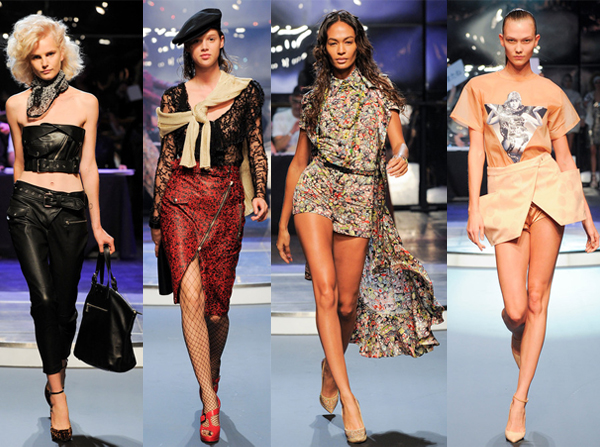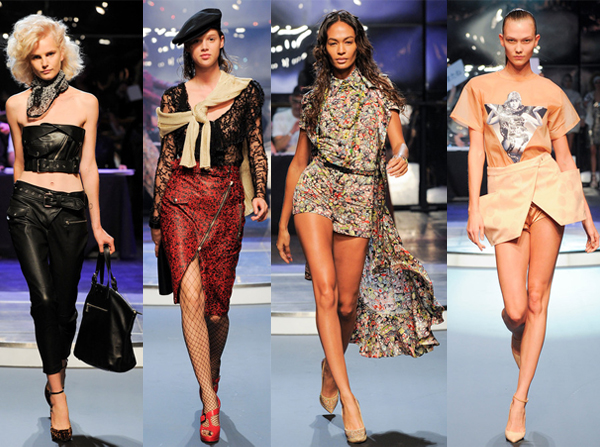 John Galliano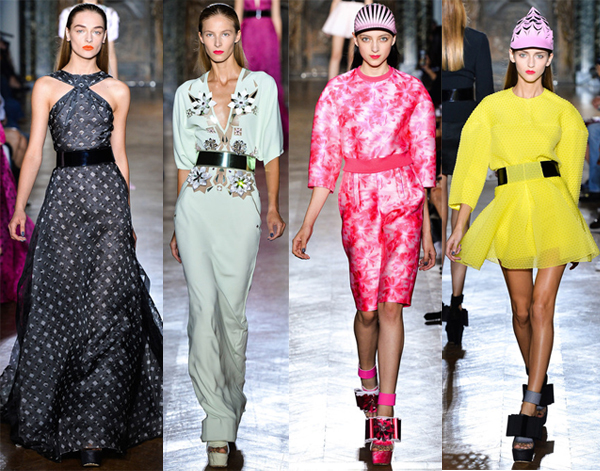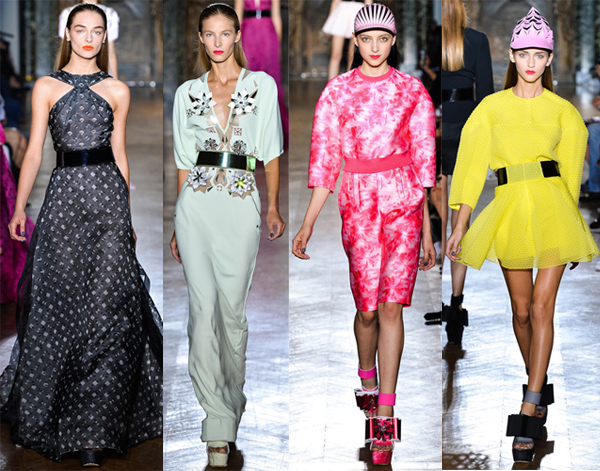 Vivienne Westwood