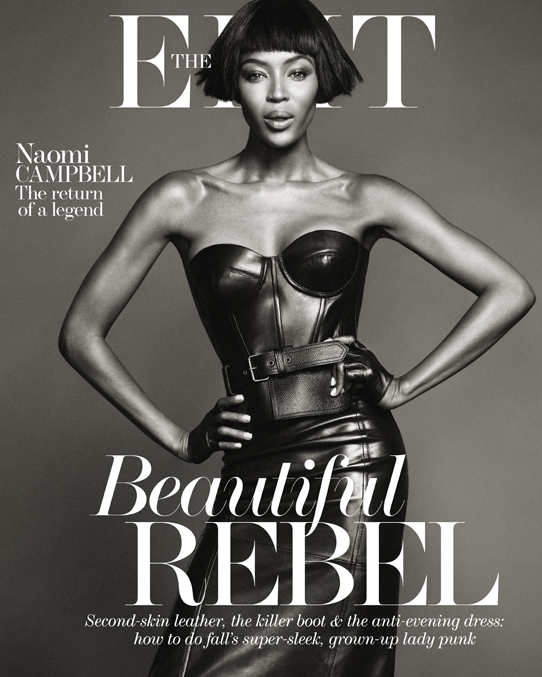 As her highly successful show The Face has just started on Sky Living, we've found ourselves even more obsessed with Naomi Campbell than ever. And luckily for us and our aforementioned escalated Naomi fever, she is gracing The Edit's latest issue in a skin-tight, sexy Michael Kors dress, complete with Karl Lagerfeld gloves.
Naomi proves why she has remained in the modelling biz for so long by striking some unbeatable, unflawed poses in a number of stunning outfits from Oscar de la Renta, Maison Martin Margiela, Gucci, Haider Ackermann, Altuzarra and more. She also opens up about a number of subjects, one of which was obviously the UK version of The Face…
"We're filming the show in my home country, so I want it to be better than amazing," she told the magazine. "I want people to really understand what the world of modelling is about, and how hard we work.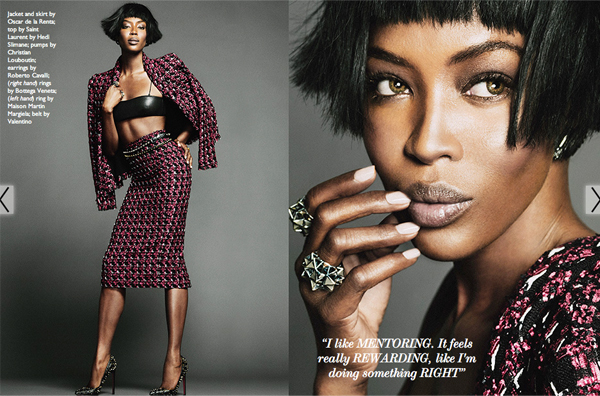 "I like the mentoring aspect, as opposed to sitting in my chair and judging someone. It's really rewarding to see the models transformed and it makes me feel like I'm doing something right. Whether my model wins or not, she will have learned and we will have helped her – that's really why I came on the show."
As some of the strongest model characters from the show jumped at the chance to be on Team Naomi, we think she just might have a very good chance of securing the winning model.
Click here to check out the magazine spread in full.