Last Updated on 19th October 2013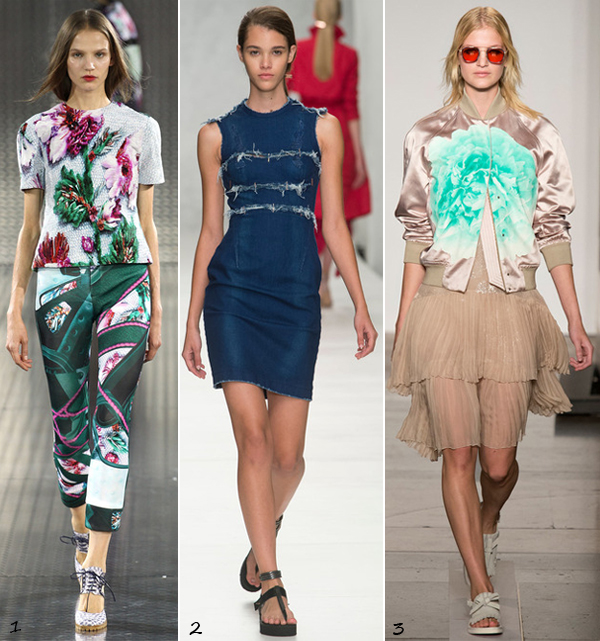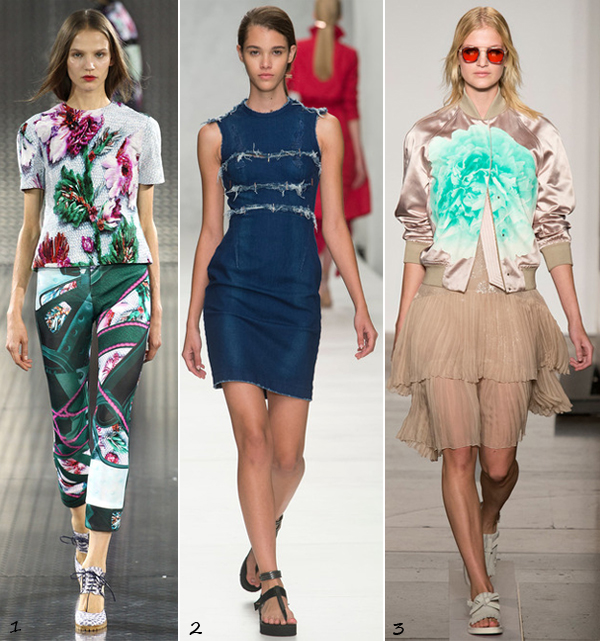 So Fashion Month is officially over and we have a list as long as both our arms and legs put together of some of the key trends presented on the catwalks.
We know digesting the fashion displayed in all four cities can be somewhat overwhelming, so we've decided to narrow it down to our absolute favourites. Here are five trends we can't wait to work into our new season wardrobes:
1. Garden themes. A literal interpretation of the spring/season but no one can accuse Mary Katrantzou of being unconventional. She's so far outside the box she can't even see it, and her latest collection was proof of that. Bring on the floral!
2. Denim. As demonstrated by Marios Schwab, denim is back, and we are jumping for joy. There's nothing not to love about denim – jeans are super comfy and versatile, and we still have a lot of it stashed away from our 90s wardrobes for it to make a vintage comeback.
3. Pleats. We love a good pleat, and we gave an all-too-deserved standing ovation to Jonathan Saunders at the end of his show when we saw an abundance of them on his catwalk. They add fluidity to any outfit, not to mention they can be super duper flattering.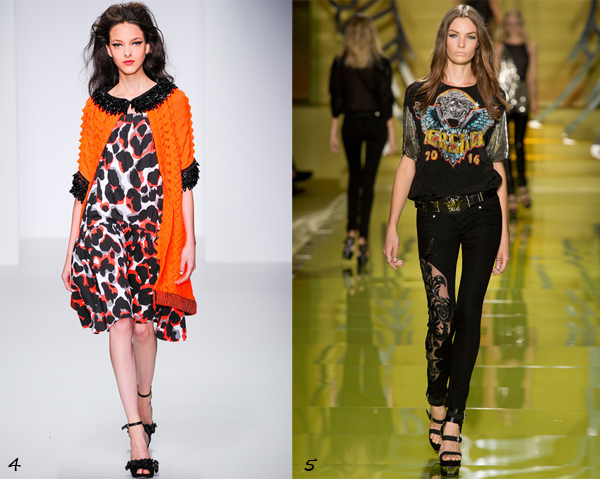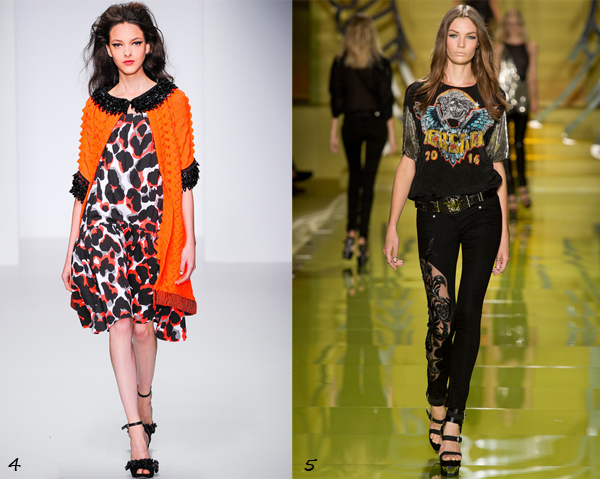 4. Loose silhouettes. Sister by Sibling was one of many fashion shows that displayed a plethora of loose silhouettes, which bodes very well for us as we are partial to a cheeky bit of chocolate every now and again.
5. Band tees. To coincide with the grunge come-back that was very strong this season, band tees are back, and no one did a better job of them than the House of Versace. That's a given really, isn't it?