Last Updated on 19th October 2013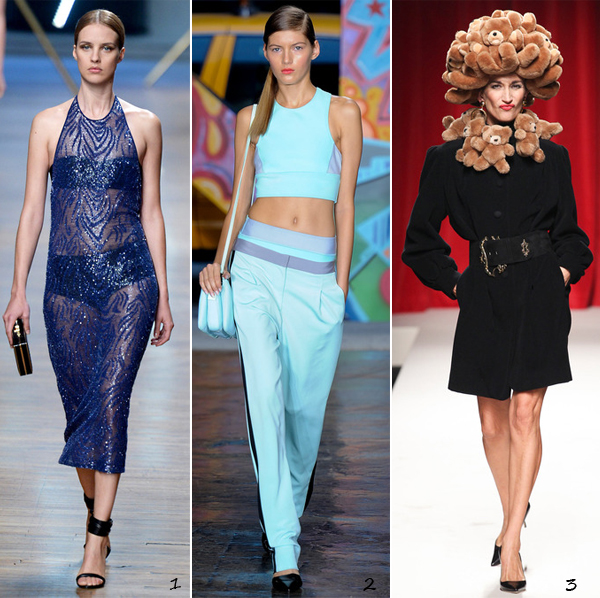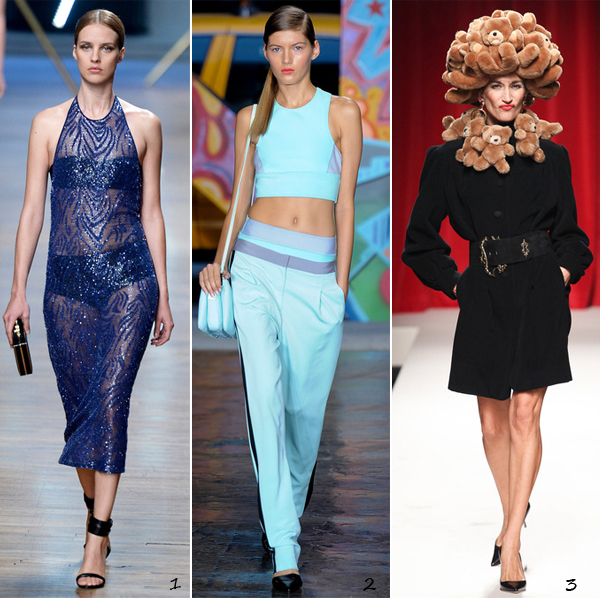 Along with the good comes the bad, and that was the case for some of the trends of the spring/summer 2014 collections that we saw during Fashion Month.
While there are more than a few trends we can't wait to channel next season, there are also a few that we could definitely do without. Here are five trends we won't be in any hurry to wear:
1. Exposed bra straps and visible underwear. At the risk of sounding like our grandmothers, underwear is supposed to be worn underneath your clothes. The clue is in the name. So we won't be in any hurry to start sporting bra shapes outside our clothes or letting everyone see what we wear underneath our eveningwear – sorry Jason Wu.
2. Cropped tops. Another trend our grandmothers won't be too keen on either is crop tops, as displayed on the BCBG by Max Azria and DKNY catwalks, among others. We spent too much time in the gym and not enough time having calorific tea parties this past season, so we definitely don't want a repeat of it. We think we'll stick with the looser silhouettes.
3. Teddy bear hats. We love Moschino, and the label sure loves to put on a good show, but we're not sure where teddy bear hats would fit in day or night. Unless there was a Lady Gaga themed party, then of course it would be highly appropriate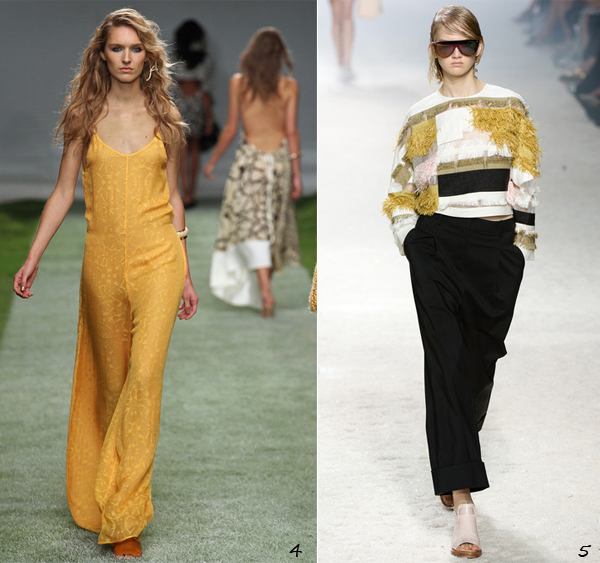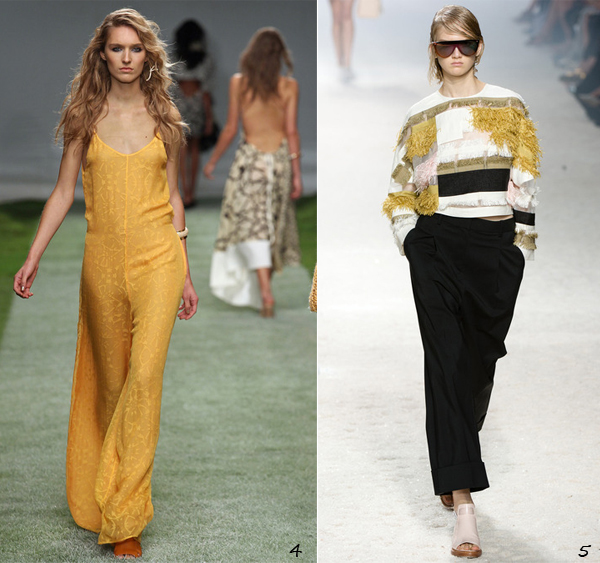 4. Bare backs. Great in theory, and even on the catwalk as demonstrated by the models at the Topshop Unique show, but somewhat impossible to wear by normal folk. We can't even count how many celebs have had red carpet disasters and near-misses when it comes to tit tape and backless bras, and opting to not wear a bra at all isn't really an option for most women. We'll be happy to revisit this trend when our breasts can be accommodated properly.
5. Fringe. Don't get us wrong, we love a good bit of fringe detailing, but some of the fringe on the SS14 was less "drive the boys wild" and more "wild, wild west". We think we're going to leave the fringe in the past for this season.