Last Updated on 19th October 2013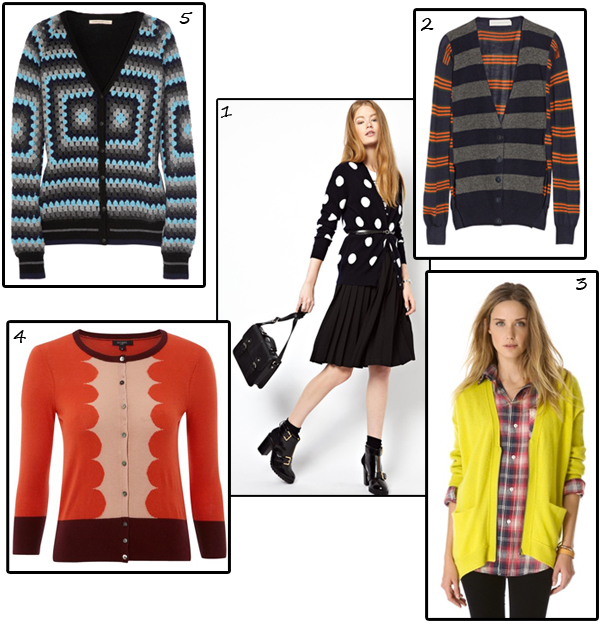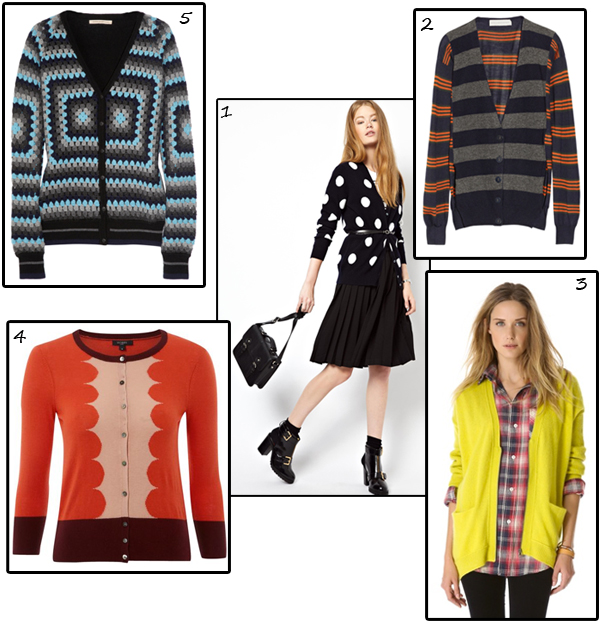 Do you get flashbacks of your nan or the crazy cat lady from across the road whenever you hear the word "cardigan"? Not anymore you won't!
Not only will these five cardigans keep you warm this winter with their fine unrivalled cashmere material, but they'll have you looking super duper bright and cheerful too. After all, we need all the help we can get this winter – these cardis we've picked out will definitely put a smile on your face – not to mention have the same effect on all who look at you. And let's face it – that'll be everyone!
1. Polka dots are an instantly bold pattern that will help turn any cardi from drab to fab in no time! CC Cashmere by John Laing cardigan, £315
2. Stripes are always a fun – none more so than the orange and blue ones that appear on this gorgeous cardi! Stella McCartney stripe wool cardigan, £261
3. Bright yellow? In winter? Who would have thunk it?! Defy weather style colour conventions and step out in this bright yellow cardigan for maximum impact! Velvet Trish cashmere zip cardigan, £240
4. Whether you wear this over a chic black dress to the office or just throw it on with your jeans on a casual day, this cardi will see you through the autumn/winter season in effortless attention-grabbing style. Hobbs orange Kew cardigan, £55
5. Crochet, but not as you know so. This could only be a Christopher Kane design with its zany pattern and general 'out there' design. Christopher Kane crocheted cashmere cardigan, £526.50