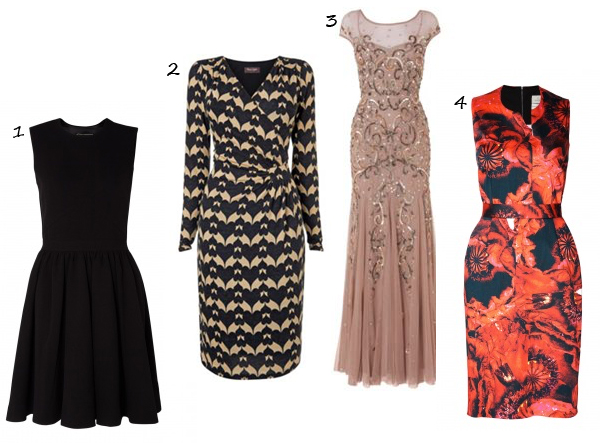 Is your wardrobe literally bursting with clothes, yet you still find yourself uttering the phrase "I've got nothing to wear?" on a regular basis?
If that sounds like you, you'll be pleased to know that you're not alone. However you don't need to go on a Clueless style shopping trip to fix the problem; all you need are these four dresses that are perfect for each and every occasion. Never will you have a sartorial crisis again!
LBD
You don't need us to tell you that no woman's wardrobe is complete without a signature little black dress. Whether you want it for date night or cocktails with the girls, you can never go wrong by slipping it on and accessorising around it. Wear with a statement necklace, a bling-tastic clutch bag and sky-high heels to really command attention, or a chic yet totally wow-worthy selection of fine jewellery that unrivalled understated look. The beauty of an LBD is that there are no wrong ways to accessorise!
Wrap Dress
Diane von Furstenberg will tell you that every woman needs a wrap dress in her life; of course she would because she is the Queen of wrap dresses. They're super figure flattering and are great for all occasions and women of all ages – especially those who have been blessed in the curves department. The Kelly Brooks and Kim Kardashians of this world.
Occasion Dress
We all have those occasions that creep up on us; we're really excited about the lavish event yet become more and more stressed when the big day approaches as we find out that we don't have anything to wear. Cocktail dresses are the perfect solution for such dilemmas and can be worn for all occasions whatever the weather.
Statement Dress
And when no other dress will do, we bring you the statement dress. What lady doesn't love to make a bold statement with her outfit? If you were lucky enough to attend your prom you'll remember that the best prom dresses were those that made a statement and the same goes for that must have dress that stands out among the rest. Keep everything else to a minimum as this dress does all the sartorial talking.