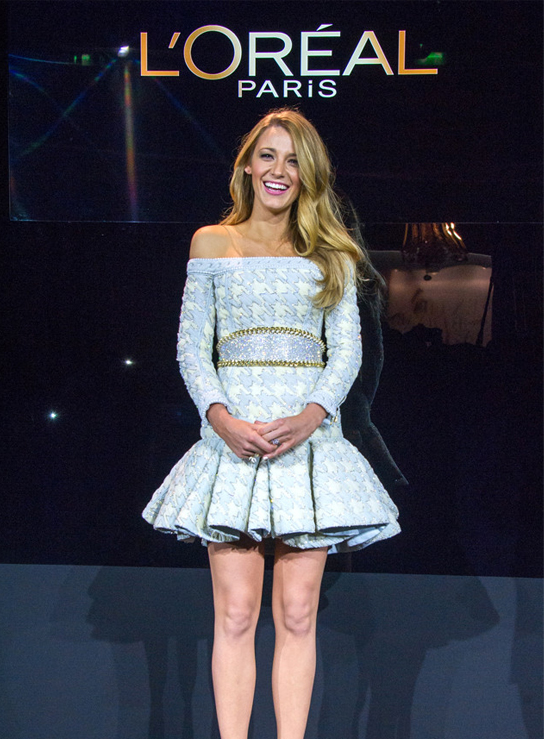 Huge congratulations to former Gossip Girl Blake Lively, as she has just signed a multi-million Dollar contract as the newest brand ambassador for L'Oreal Paris!
And she's in good company too, joining the likes of our very own Cheryl Cole, as well as Beyonce, Freida Pinto, Lea Michele, Jennifer Lopez and more.
L'Oreal Paris confirmed the news via their Instagram account, roughly translated from French as:
"Exclusive announcement! We're excited to welcome the gorgeous and talented Blake Lively, our new lady ambassador! She's definitely worth it!"
We couldn't agree more! It was only a matter of time until the girl with the gorgeous golden hair and flawless skin was snapped up by the hair and beauty brand.
We can't wait to see her debut ad for the company!
[Image]