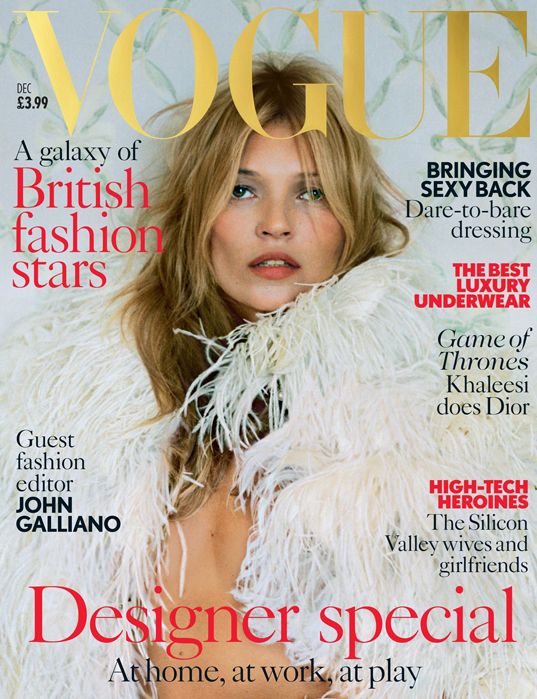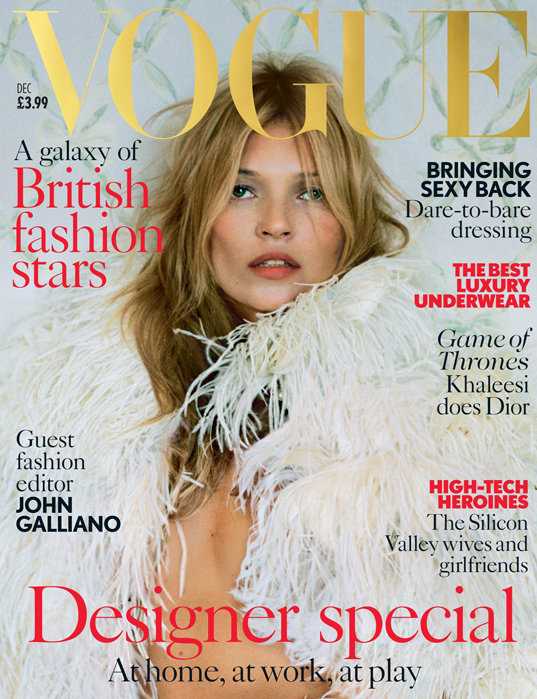 Who better to round off a stellar year of fashion glossies than ultimate super, Kate Moss?
Yep, Kate Moss is British Vogue's December cover star, giving photographer Tim Walker her signature pout in the process while posing in a custom Alexander McQueen feather cape with a pearl encrusted collar.
Kate Moss's appearance on yet anther cover of the fashion Bible didn't come as surprise when we learnt that the issue was guest edited by John Galliano.
JG has famously quoted his favourite model Kate Moss as being his saviour when it all went wrong for him (she asked him to make her wedding dress during the Dior sacking scandal) so the collaboration between the two of them makes perfect sense.
John Galliano's Fantasia was shot by Tim Walker shoot and guest edited by John Galliano; you can see the full spread in the December issue of British Vogue – not to be missed!