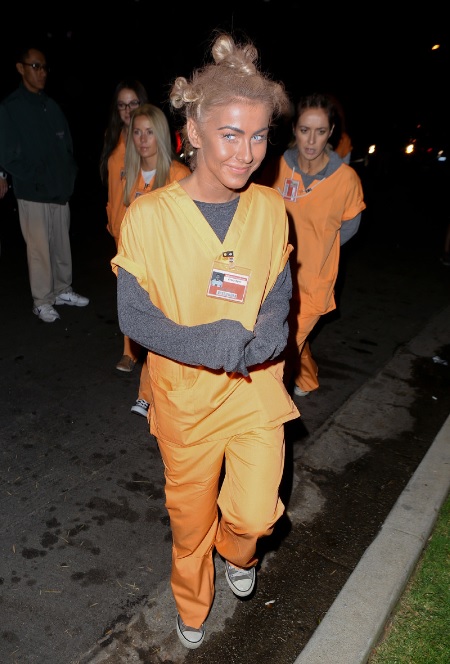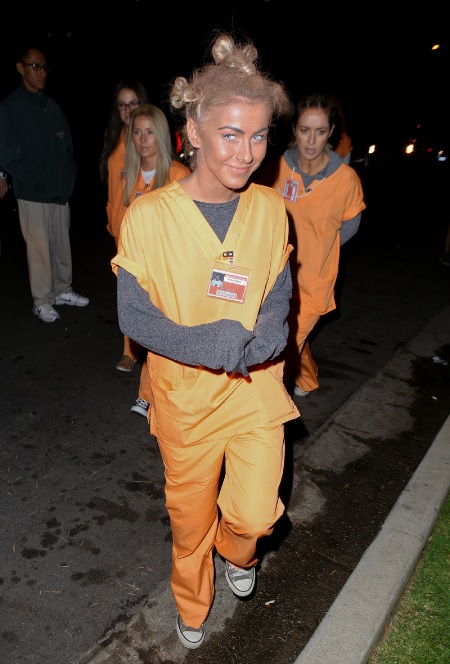 Long before elaborate Halloween parties and expertly executed outfits, it was all about dressing up as a witch and trying your luck at trick or treating. Of course, things don't remain so vanilla in Hollywood, and this week, actress Julianne Hough has been the subject of controversy over her not-so-PC outfit choice.
Far from being spooky, Julianne's get-up for the Casamigos Halloween Party in Hollywood last week attracted backlash from the public, and rightfully so. Dressed as the character 'Crazy Eyes' from the hit Netflix series, Orange Is The New Black, Julianne sported a bright orange prison uniform and Gwen Stefani hair, circa '95. But it wasn't her wacky choice of attire that infuriated the masses, rather her blackface makeup.
Particularly distasteful, whatever her intentions with this look; but she claims to be a fan of the show, and of the character she was imitating, played by African-American actress, Uzo Aduba. Given the heated debate surrounding the Vogue Netherlands 'Blackface' editorial, we're not surprised by the extreme reaction to Julianne' actions – after all, fashion may be a make-believe world pushing boundaries (and buttons), but as a representative of Hollywood, Julianne should know better.
Although Julianne took to social media to repent her allegedly racially offensive actions, tweeting: "It certainly was never my intention to be disrespectful or demeaning to anyone in any way. I realize my costume hurt and offended people and I truly apologize," we're still slapping her with this week's worst dressed title. (Yes, we know, it could've been Miley dressed as Lil' Kim)
What are your thoughts on Julianne's Halloween costume? Is it a step too far?
[Image]