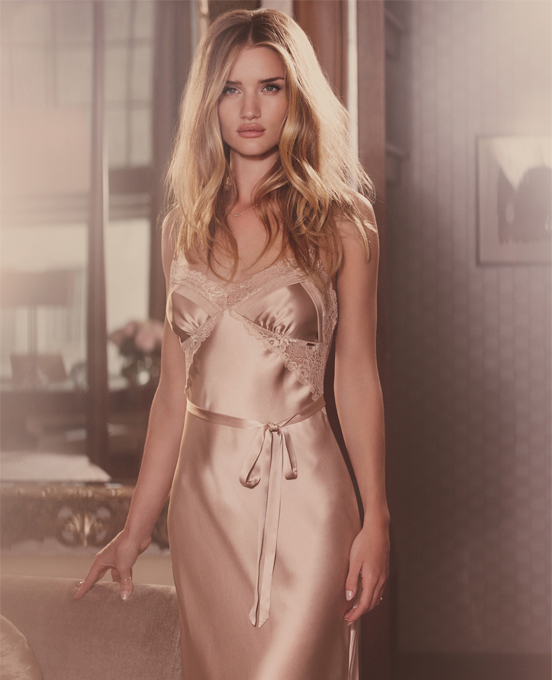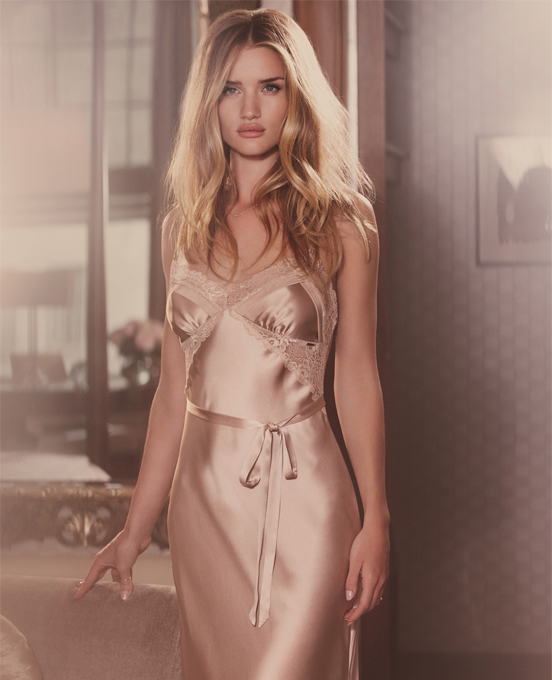 We're used to seeing glittering big names in the Marks and Spencer Christmas ads, and this year will be no exception as the gorgeous Rosie Huntington Whiteley and Helena Bonham Carter will be appearing in the TV ads for the high street retailer's Holiday campaign. How good is that?
We wouldn't expect any less though, as A-listers in Marks and Spencer seasonal ads are as common as Christmas lights, stockings, mulled wine, and mince pies in December.
Helena and Rosie will also be joined by the hottie that is British model David Gandy, so it really is going to be a visual treat for everyone who watches!
The boys will watch intently as Rosie parades around on screen, while the ladies will no doubt be salivating at the thought of finding Mr David Gandy in their Christmas stockings. Or maybe that's just us. Moving on…
The Marks and Spencer Christmas ad was shot by Johan Renc, the man who directed Lana Del Rey's haunting but brilliant Blue Velvet ad for H&M, so you just know it's going to be a good'un.
The ad will focus on Rosie who takes on the magical role of Alice in Wonderland, who falls down the rabbit hole and slowly loses her clothes to reveal her gorgeous M&S lingerie. She then runs into David Gandy, aka the Mad Hatter!
Another scene sees her morph into Little Red Riding Hood, while another sees her transported by magic carpet to the Land of Oz where she meets Helena B-C in wizard form. Sounds a bit confusing and somewhat trippy when you read it, but it totally works. It will all make sense when you see it – trust us!
The Marks and Spencer Christmas ad starring Rosie Huntington Whiteley, Helena Bonham Carter and David Gandy will premiere on November 6th, so make sure you keep your eyes peeled for it.