Last Updated on 22nd December 2014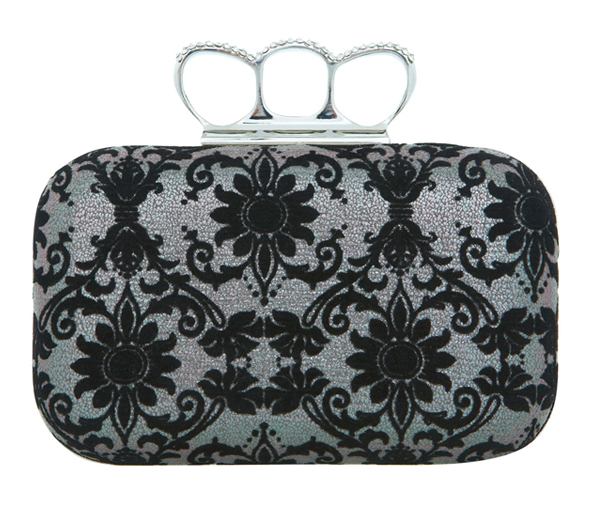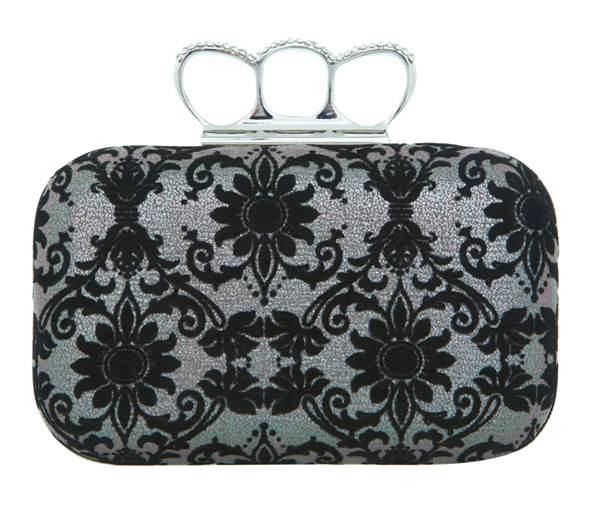 The best thing about today's gift of the day is its sheer versatility.
We reckon your best friend, sister, or aunt Mavis would be equally as thrilled to unwrap this Miss Selfridge ring frame baroque clutch.
Everyone finds themselves with a glamorous event to attend at some point in the year – it might even be a New Year's Eve party six days later – and this Miss Selfridge ring frame baroque clutch is the perfect accessory.
As it's predominantly black, it more or less goes with everything. The intricate black patterns that adorn the bag however make it more interesting than an average black clutch, so we're willing to bet good money that the recipient of this gift will be accessorising around the accessory as opposed to the other, more conventional, way round.
Miss Selfridge ring frame baroque clutch, £35 £24.50