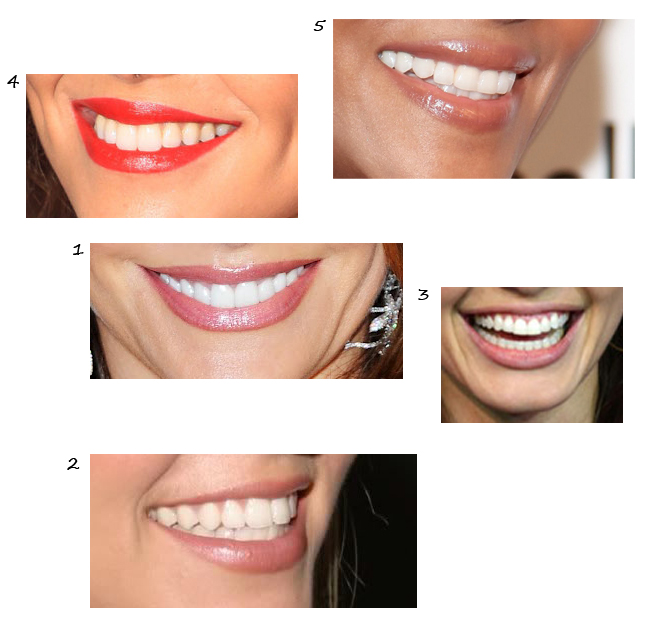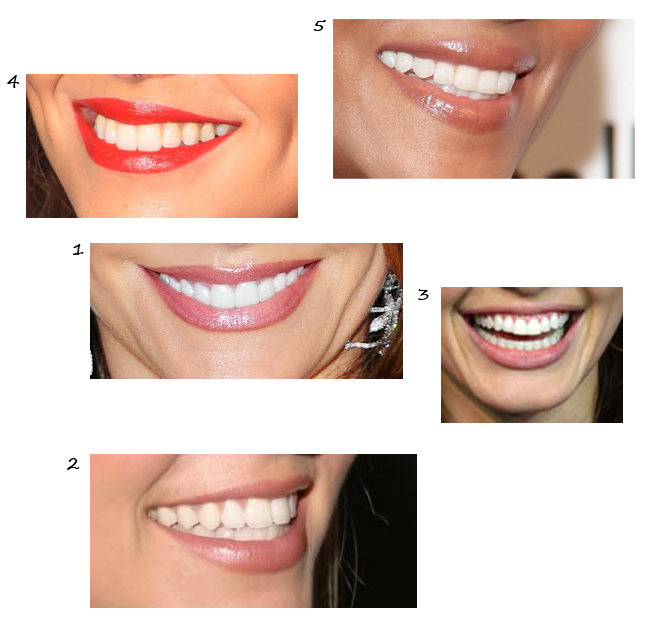 It's often said that a smile is a girl's best accessory, and the prettiest thing she can wear – and that's something that we have always stood by.
We think maintaining a healthy mouth with regular trips to the dentist and vigilant brushing are just two of the ways of ensuring that your smile is as infectious as possible (in a good way, not in a chicken pox way – obviously!), as well as accentuating your lips by way of some essential cosmetic products. Lip liner, lipstick, lip balm and lip gloss – no make up bag should be complete without those four crucial items in a variety of different shades.
And as with most things, we can't help but turn to some of the greatest names of Tinsel Town for smile-spiration, and we've selected five of our favourite smiles for you to try and identify above.
Can you guess which smile belongs to which celebrity? You have the likes of Angelina Jolie, Cheryl Cole, Jennifer Garner, Beyonce, Halle Berry, Sofia Vergara and Blake Lively to choose from. We've thrown a few red herrings in there to try and make it a bit harder for you. Answers right at the bottom!
If you want some extra help to get your smile to rival that of the celebs, there are some great products and treatments available to help you on your way. Long gone are the days when you'd have to spend a fortune to get your teeth sparkling white.
One of our favourites – and one which has been most effective in terms of cost and success for us– is the teeth whitening tray treatment.
The Smile Brilliant custom fitted teeth whitening trays are formed to fit your teeth so every inch of your mouth is covered to ensure that you get the best results possible. They're practically identical to the ones you get at the dentist, but with a much more attractive price tag.
You get two custom fitted teeth whitening trays, a carrying case, impression material to make your own impressions, one set of custom dental models, professional teeth whitening gel, and best of all, a two year teeth whitening tray replacement warranty for those accidental misplacements.
The results aren't visible until 5 – 6 days and it's definitely worth the wait…..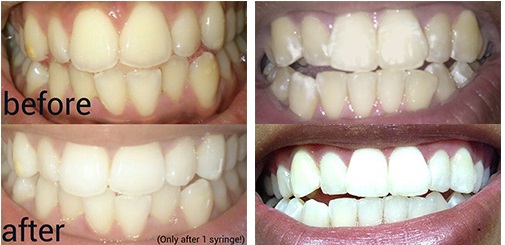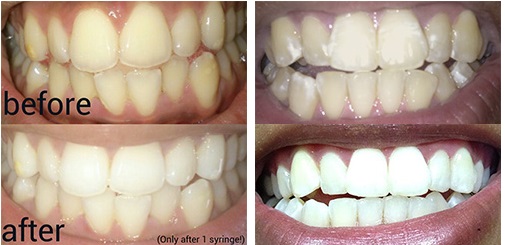 The ordering process from Smile Brilliant is pretty simple. Just place your order via their online store and you'll receive it within 2-3 days. Don't worry if you have sensitive teeth as they have a package catered for you.
Your order will include really easy step by step instructions to guide you through the process to make your own personalised impressions. You'll need to return your impressions to the lab (a pre-paid envelope is included in the package) and in 5-7 days you'll receive your very own custom fitted tray which you can start using immediately with the teeth whitening gel to get your very own perfect celebrity smile!
We recommend watching the vid below before embarking on your teeth whitening journey. You'll be truly amazed at the results.
See answers below to the secret celebrity smiles. Did you guess correctly?
Answers: 1. Sofia Vergara. 2.Britney Spears. 3. Angelina Jolie. 4. Cheryl Cole. 5. Halle Berry