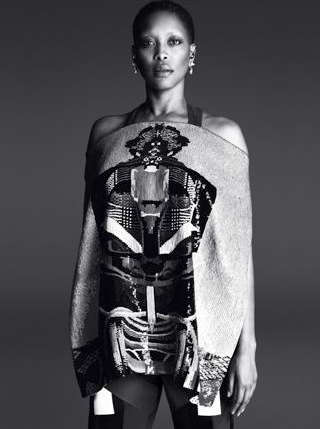 Riccardo Tisci has officially made history by enlisting the help of Neo-soul singer Erykah Badu, as well as Maria Borges, Riley and Asia Chow to front the latest Givenchy ad campaign. It's the first of its kind to use models of colour exclusively.
"Erykah, she's an icon – come on!" Riccardo Tisci said. "She's one of the most stylish women I've met in my life. She's got such a good sense of proportion, of colours."
"What I want to do with my advertising campaign is spread the love. Already now it's been three seasons that I've been using people that express something – they are great artists, or beautiful women, or stylish women, or models that I really believe in. It's kind of a family portfolio."
The designer hopes that the new ad campaign images will help other people embrace diversity within the industry.
We think Erykah looks sensational in her Riccardo Tisci get-up, and can't wait to see the rest of the girls' efforts too.