Last Updated on 28th May 2014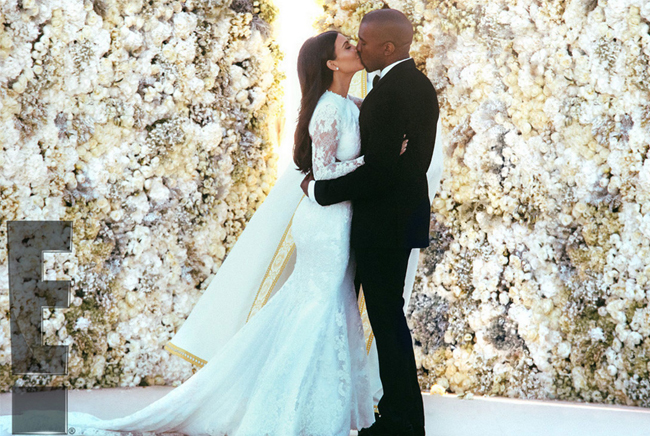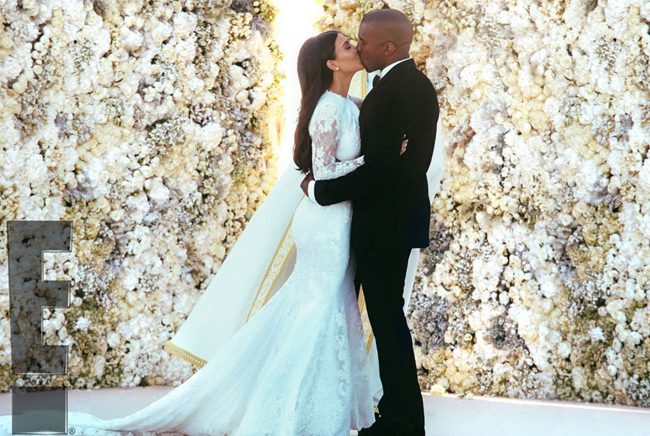 We showed you a sneaky peek at Kim Kardashian's stunning wedding dress back a few days ago, but now it's time to take a closer and more detailed look at the blushing bride and Riccardo Tisci's gorgeous creation.
E! Online managed to get its hands on the official snaps, and we are eternally grateful as they really are beautiful! Kim's dress can be seen and appreciated at every single angle – we particularly love what Riccardo Tisci did with the back. He accentuated Kim's most famous assets in a sexy but totally chic and wedding-appropriate way.
Don't Kim and Kanye, or should we say the new Mr and Mrs West look perfect together?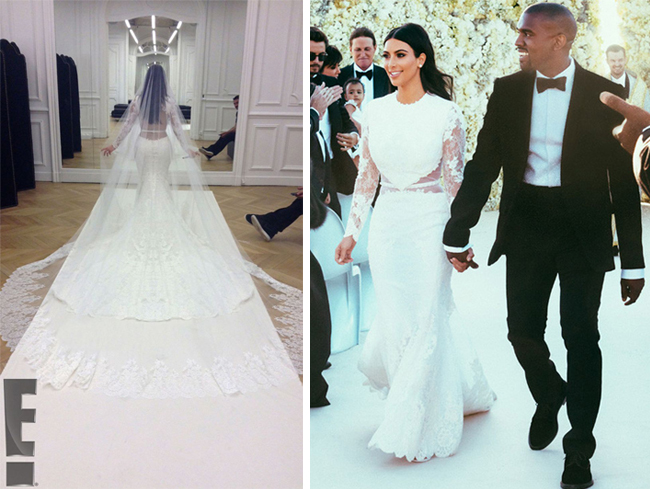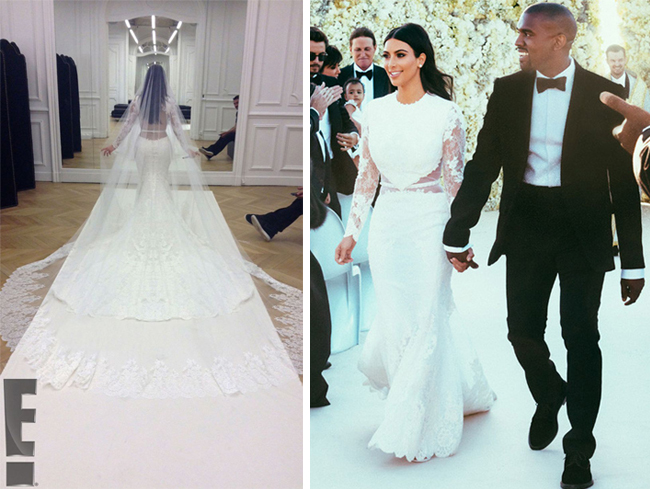 It's a shame we haven't seen a pic of adorable little North West yet, but there's still time. Watch this space!