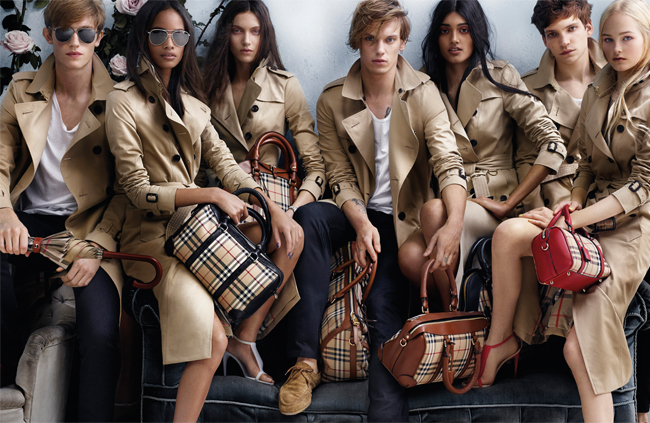 Looks like all of our top stories of the week are coming from Burberry!
Just yesterday we announced that the first ever Burberry Beauty Box would be opening its doors in London's Covent Garden, and today it's time to take a look at the brand spanking new ad campaign featuring a host of new, young British faces.
The stars of the Burberry spring/summer 2014 campaign are Jamie Campbell Bower, Leo Dobson, Malaika Firth, Jean Campbell, Matilda Lowther, Neelam Johal and Callum Ball. Make a note of these names and faces as we predict we will be hearing and seeing a lot more of them next year. Burberry has a knack for finding and choosing hot new talent, and it hasn't let us down!
Burberry has gone in a younger, fresher and gentler direction for the spring/summer 2014 ad campaign, but the pictures reflect the romantic tone of the new collection perfectly.
What do you make of the ad campaign?