Last Updated on 9th January 2014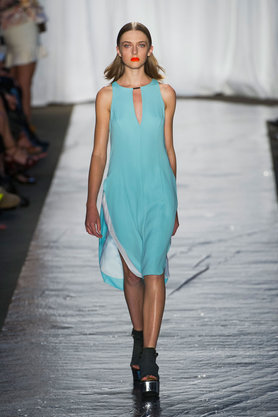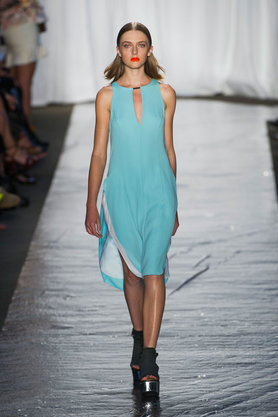 The style-conscious can't afford to miss out on this spring's hottest makeup trends, which have already graced the catwalks and got the fashion world talking. There are interesting new styles to experiment with, as well as reinventions of the classics. Check out our favourite trends below, and start stacking up your cosmetics bag so you can be the first to work the latest looks.
Glowing complexions
Phillip Lim models covered up in oversized sunglasses during the show, but their bare-faced look also made an impact. Check out the close-up, behind-the-scenes images at Vogue, and you can see glowing complexions teamed with bushy brows and low-key makeup.
House of Fraser have a perfect range of products that will help give an amazing complexion. The Illuminating Base and Highlighter Face Pen by Chanel, will allow you to get beautiful glowing skin. Using the Bobbi Brown Brow Kit will help to boost those brows and complete the fresh-faced, wide-eyed look.
Neon-orange lips
All the Rag and Bone SS14 models, seen here in Elle, were embracing colour pop in the form of neon-orange lips. Paired with neutral shades or a complementary turquoise, the look seemed surprisingly wearable.
To experiment and find the perfect shade for you, try this MAC Pro Lip Palette, which features six gorgeous orange colours. A matte finish is a must, so make sure you blot your lipstick with a tissue and add a light coat of translucent powder before heading out.
Unusual eye colour
This season's Prada catwalk saw models wearing winged eyeshadow in unusual shades. Violets, yellows and moss greens were applied; with darker shades creating wings and accentuating the shadow of the inner eye.
Eyelids everywhere made a statement, with glitter, strong block navy and inky eyeliner also featuring prominently at fashion shows. Models, like those from Calvin Klein, also managed to pull off pink and bronze eyeshadow without looking like they'd had a round in the boxing ring – use the Urban Decay Naked3 Palette to recreate the look.