At one point or another, everyone's been on a trip where you end up staying in the kind of hotel where everything is exactly as you expect it. Same bed, same furnishings, same tiny little kettle in the corner – hardly worth mentioning in your postcard home.
And then there are the kind of places you'll remember staying in for the rest of your life. Strange, quirky and unusual destinations that are just (if not more!) memorable than their beautiful and exotic locations. If you're looking for a luxury villa to rent that you'll be talking about for years to come, the following may just catch your eye…
7. The Observatory, South Africa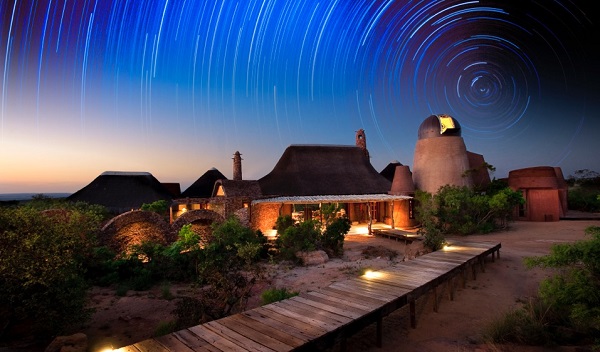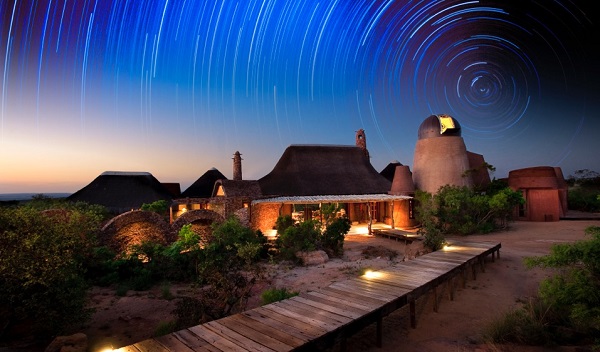 Definitely one for the romantic stargazers out there, and families with kids who have a wild sense of adventure. Not only does The Observatory (as the name suggests) have a fully functioning, research grade observatory tower, over 12,000 acres of South African game reserve surround the complex, yours to explore on quad bikes, horses, or even a helicopter.
A truly mesmerising and unique family holiday, The Observatory has its own private staff and bush guides to ensure everybody's safety and comfort. Sadly, those looking for a true safari experience might be disappointed – the fabled 'Big Five' are in short supply in the area, but this does mean overnight camping and walking enable you to truly appreciate the majestic landscape.
6. Chateau de Chiffre, Languedoc, France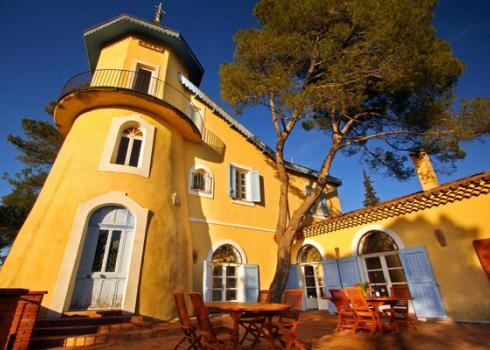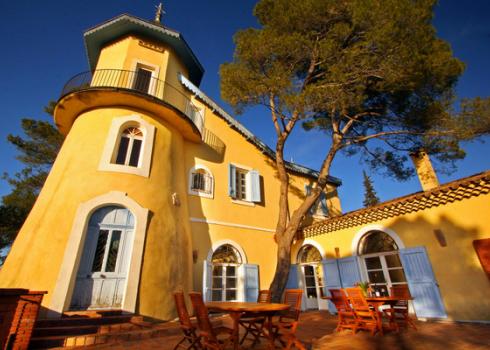 De Chiffre might sound a bit like the name of a Bond villain, but thoughts of world domination will hardly be a top priority if you choose to stay at this unique luxury villa. A converted windmill in the heart of a vineyard, De Chiffre is secluded enough to offer total tranquillity but close enough to the coast that a beach trip is only thirty minutes away.
5. Lantern Lighthouse, Dalmatia, Croatia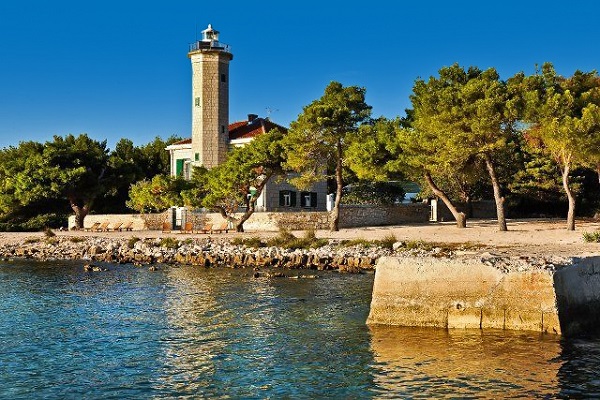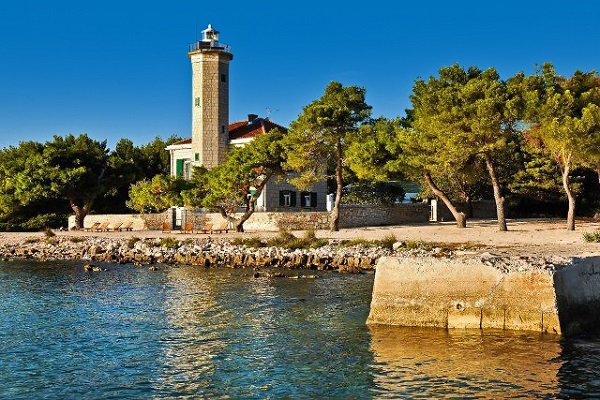 From the vineyards of France to the coast of Croatia, and a truly unique destination tailor made for those whose priority is privacy. If the novelty of taking a trip to stay in a lighthouse isn't enough for you, this amazing and quirky villa is the sole building on the wooded island of Vir.
Built in 1881, the lighthouse has been fully refurbished and refitted to a five star standard. The rock and sand beach is only moments away from the property, and the mainland can easily be reached by road bridge for those who want to explore the nearby towns and villages.
4. Villa Trujo, Puglia, Italy


It's the ancient architecture that makes Villa Trujo the most outstanding building in the delightful Puglia region, located in the maquis shrubland of Southern Italy. The building is comprised of eleven cones set into a huge estate surrounded by huge array of fruit trees including olives, pomegranates and prickly pears.
And even though the property itself is steeped in history (part of the grounds are an UNESCO world heritage site) the feel of the place both inside and out is anything but Medieval, with lavishly furnished rooms and a bar mere metres from the beautiful swimming pool. If you want a luxury villa rental that perfectly mixes traditional style with modern comfort, look no further.
3. Beach Resort, Kent, UK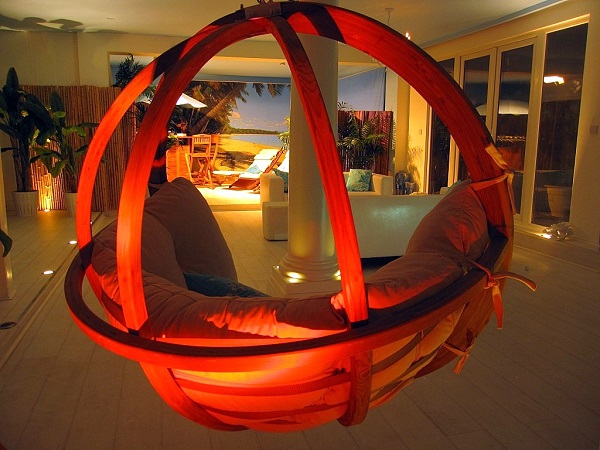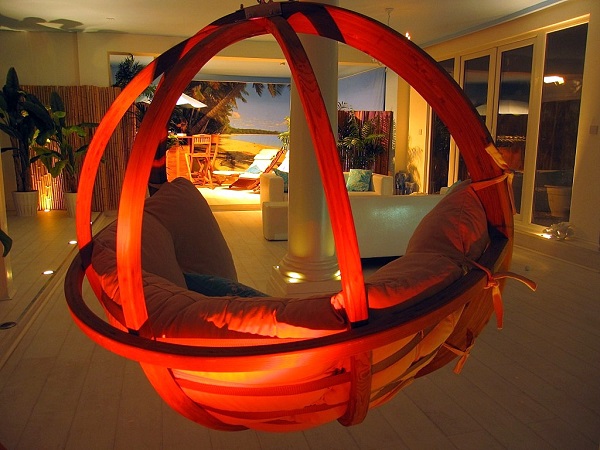 Though England isn't particularly well known for its sunshine and luxury villas, the Beach Resort is certainly one destination where any visitor is guaranteed to come away with a tan. Taking up the entirety of the ground floor of a former hotel, the Beach Resort's première attraction is the sun room, a large living area inspired by the sun-drenched shores of St Tropez.
Installed with 'sun simulators', guest can enjoy the benefits of high Summer no matter how dismal the British weather gets outside.
2. Castelnau Des Plantagenet, Midi-Pyrenees, France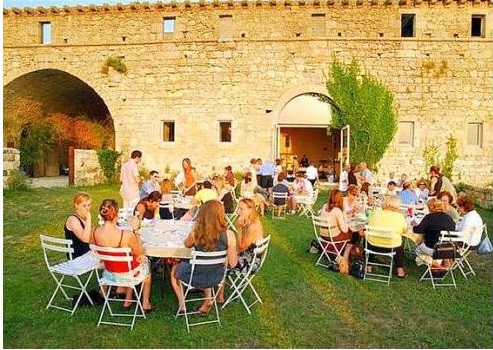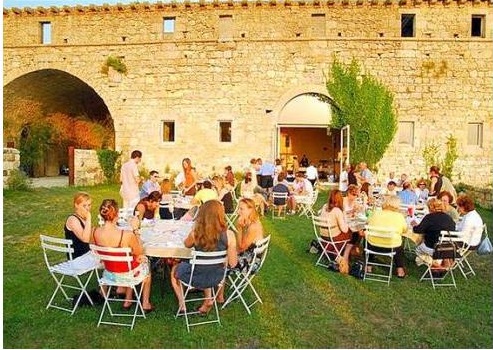 Having a luxury villa to rent is all well and good, but have you considered renting out an entire village? If you've ever dreamed of being a mayor (if only for a week) then the delightful village of Castelnau Des Plantagenet should be next on your list of places to visit.
Originally built in the 13th Century, the village contains twelve charming houses that can accommodate eighty people, a private pool, a tennis court, and even its own church – perfect if you're thinking of tying the knot in truly memorable style.
Chateau de Baloigne, Rhone-Alpes, France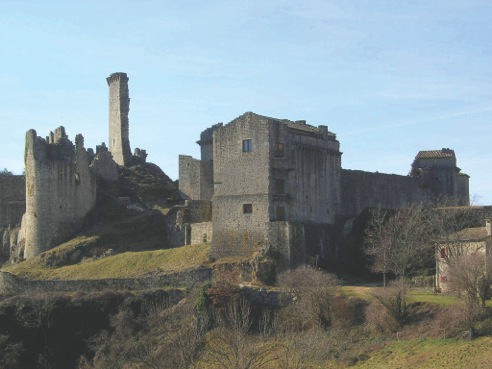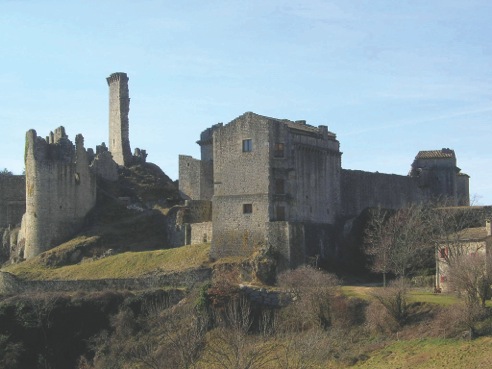 If spending your holidays in a ruin is something you don't think would appeal to you, clearly you've never see the Chateau de Baloigne.
Of course, it isn't a ruin in the truest sense of the word, but a sumptuous and fully-fitted self-catering chateau that holds up to twelve guests, set into the magnificent remains of a medieval castle. Adding to the old world charm is the river that runs so close to the chateau it's perfect for swimming, fishing or your own preference of watersports. There's even a library for scholarly pursuits in the evening!
The chateau itself, however, is anything but primitive with all the amenities you'd expect of sophisticated modern living including a fitted kitchen and dining room with a vaulted ceiling. As far as luxury villa rentals go, this is the perfect way for you to live like a Lord…
If you'd like more info on any of these distinctive properties – and thousands more that are perhaps a little more conventional – visit Oliver's Travels for a comprehensive list of luxury villas to rent.