Last Updated on 22nd January 2014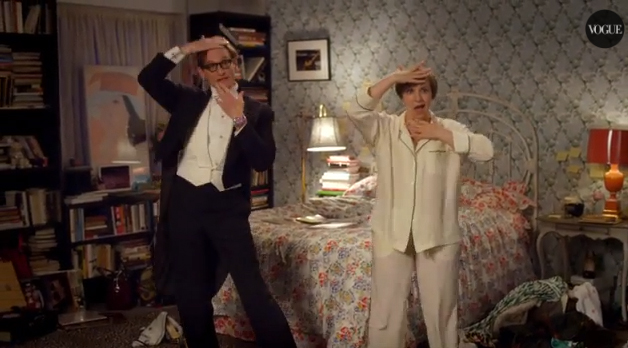 Forget the Macarena and everything you think you thought Madonna taught you about "Vogue-ing" – there's a new "it" dance on the scene and it comes courtesy of Lena Dunham and Hamish Bowles.
In the Vogue original short, a pyjama-clad Lena Dunham can be seen panicking about her upcoming American Vogue cover shoot (clearly she had nothing to worry about – click here to see the beautiful February cover!) and ringing her good pal Hamish Bowles for his advice.
Like a true friend, he leaves his dinner party and hurries over to teach Lena everything she needs to know about all the modelling greats.
Not only does Lena learn how to pose like Kate Moss, Naomi Campbell and even a "pigeon-toed Twiggy", but she learns how to do it through the medium of dance.
There's nothing more to say – watch the video below and be amazed!