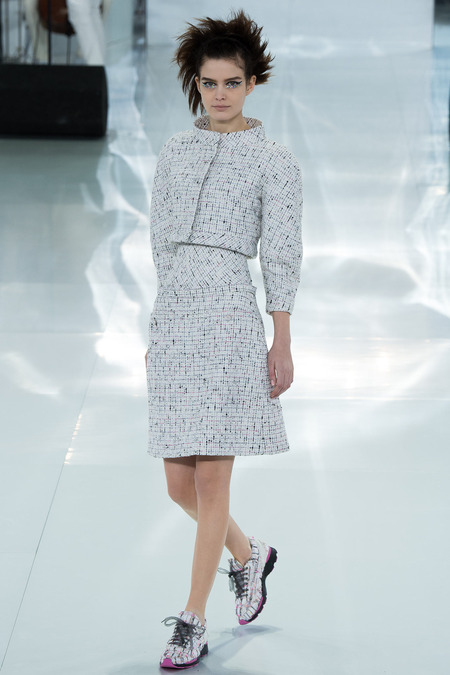 Were you one of the many excited fashionistas who jumped for joy when Karl Lagerfeld swapped heels for trainers in the Chanel Couture show in Paris earlier this week?
Well, if you thought you could get your hands – and feet – on some Chanel Couture trainers that you could wear every single day without feeling any pain then we have some bad news.
Unless you're an A-list celeb or someone with a bank account to rival the Kardashian klan kombined (sorry!), it's going to be a somewhat impossible task to get a pair because they aren't actually on sale individually. This means you would have to splash out on the entire couture look, which as you can imagine, is going to be pretty pricey.
However if you are still determined to get your hands on a pair of Chanel trainers, don't despair as Karl Lagerfeld has assured us that some non-Couture trainers will be on the market too in the commercial and ready-to-wear collections. Non couture Chanel trainers are better than no Chanel trainers at all, right?