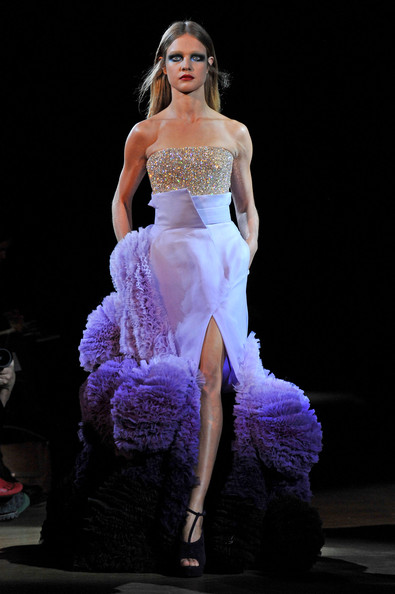 We're sure you don't need telling that times are tough, but it's not just us ordinary folk who are feeling the pinch, nor is it just a few unfortunate fashion houses. It seems that fashion's oldest luxury could be in for the kill as designers weigh up whether there's still a place for couture.
Oscar de la Renta, who's been designing Balmain's couture collections for the past nine years, doesn't think there is. "Couture has become completely irrelevant," he says. "Customers are smart. They know that a $10,000 wedding dress will look as beautiful as a $1 million wedding dress. Maybe it will not be finished the same way inside, but who will know?"
Fabrizio Malverdi, Givenchy's CEO, might – he says there's still a customer for couture, a customer that can't be lured to buy from the shelves. "These kinds of people you can't reach except with the couture," he insists. "And once you lose the ateliers, you lose this. You can't get it back, you can't recapture it."
And he's not alone in what he says. According to Vogue UK, executives at Christian Dior and Chanel agree; the market isn't disappearing, it's just changing, with apparently greater demand than ever before in the Middle East. "Couture is part of Chanel's DNA," says Bruno Pavlosky. "We have a customer who wants that kind of perfection and that is core to us."
So it seems there'll still be extravagant gowns to gaze at for a while… we might just need a pair of binoculars to see them.